2014•05•30 Kuala Lumpur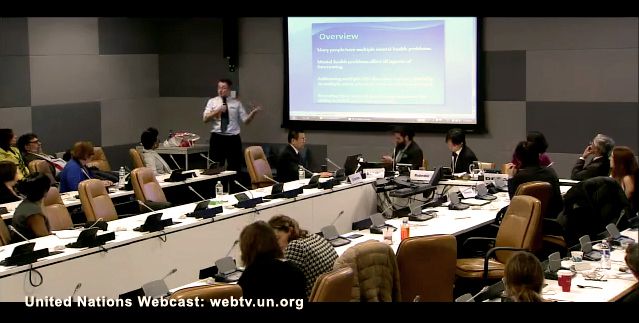 2013 is recognized as a historic year for the topic of disability marked by a High Level Meeting at the United Nations in New York. It took place five years after the UN Convention on the Rights of Persons with Disabilities entered into force, two years after release of the World Report on Disability and two years away from 2015 — the target date for the achievement of the Millennium Development Goals (MDGs) — and thereafter, the commencement of the post-2015 agenda and new development priorities.
The commemoration of the International Day of Persons with Disabilities, 3 December 2013, at the UN Headquarters provided an opportunity to further raise awareness of disability and accessibility as a cross cutting development issue. It was also a chance to further the global efforts to promote accessibility, remove all types of barriers, and to realize the full and equal participation of persons with disabilities in society and shape the future of development for all.
The main theme of the panel discussion was "Mental Well-being, Disability and Development" which was reflected by the outcome of the UN Expert Group Meeting jointly organized by UNU-IIGH and UNDESA held in Kuala Lumpur in May 2013.
For the panel discussion, Dr. Atsuro Tsutsumi from UNU-IIGH participated as a invited panelist in addition to participants from UNDESA, the World Bank, the Permanent Mission of Japan to the UN, the Permanent Mission of Bangladesh to the UN, the Permanent Mission of El Salvador and global experts on mental well-being and disability.
UN TV:
Mental well-being, disability and Development – Panel discussion, 2013 International Day of Persons with Disabilities
UN Enable Website:
http://www.un.org/disabilities/
The World Bank Tokyo Development Learning Center
Reference:
Conclusions and Recommendations for inclusion of mental well-being and disability into key goals and outcomes of upcoming international conferences, UN Expert Group Meeting on Mental Well-being, Disability and Development