2013•10•08 Kuala Lumpur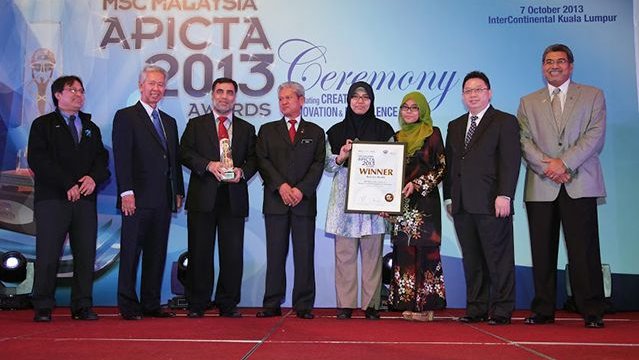 On 7 October 2013, the MY-DRG Code Assist Software was named winner of the Best e-Health Solution 2013 among nineteen finalists at the Asia Pacific Information Communication Technology Alliance Awards (APICTA) 2013 held at the Hotel Continental, Kuala Lumpur.
The award was jointly organized by Multimedia Corporation of Malaysia and the National ICT Association of Malaysia. The award was presented by Dato Azemi Che Haron, Deputy Secretarty General representing the Minster of Communication and Multimedia.
The MY-DRG Code Assist is one of the four Casemix softwares that were developed by researchers from UNU-IIGH and UKM-ITCC led by Prof Dr Syed Aljunid, Senior Research Fellow. MY-DRG Code Assist v2.1 is a rapid Casemix assignment software that has been used to assign a Casemix code. This software will yield better quality and efficiency in delivery of healthcare services specifically in regard to reimbursement systems.
As a result of this exemplary innovation, MY-DRG Code Assist v2.1 will be the representative of the Malaysian government and compete with other Asian countries in the International APICTA held on 24–28 November 2013 in Hong Kong.