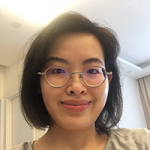 INSTITUTE:

UNU-IIGH

E-MAIL:

shiau.chong@unu.edu

NATIONALITY:

Malaysian
Biographical Statement
Shiau is a postdoctoral fellow at the UNU-IIGH, currently based in Kuala Lumpur, Malaysia. She holds a doctoral degree (public health) from the University of Adelaide. Her PhD project involves using data from two large, population-based studies from the UK (Avon Longitudinal Study of Parents and Children) and Australia (Longitudinal Study of Australian Children) to investigate the influence of parenting and children's temperament on adiposity, academic achievement and cognitive ability. She was awarded the Dean's Commendations for Doctoral thesis excellence by the University of Adelaide and the Kerry Kirke student award by Public Health Association as a recognition of the quality, originality, difficulty and benefit of her work to public health. She has a strong interest in using advanced statistical methods to answer her research questions. Her research interests include health inequality, population health and child health and development.
Previously Shiau worked in the Murdoch Children Research Institute (MCRI) and the Australian National University (ANU) as a postdoctoral researcher. During her appointments with the MCRI and ANU, she worked on different projects including the Changing Children Chances project aimed to examine at the impact of socioeconomic disadvantages on children development in Australian children, and the Speak Out for Racism project which is a survey aims to discover the impact of racial discrimination on children's health and development. Her research has been published in a number of international, peer-reviewed journals including International Journal of Epidemiology and Pediatrics.
Upon her return to Malaysia, Shiau joined IQVIA Solutions Malaysia Sdn Bhd as a lead database analyst. She supervised and managed a team of nine data collectors and a data analyst on the OneKey Malaysia project to gather information from healthcare professionals and to develop an updated database system that is useful for clinical and market research. She is glad to have both academic and industry experience.
Shiau joined UNU-IIGH in July 2020, working under Pillar 3: Capacity building. She is involved in the development of the TDR Massive Open Online Course (MOOC) to provide training for researchers from low- and middle- income countries. She is also working on a research project aims to examine the impact of COVID-19 pandemic on health systems in Malaysia.