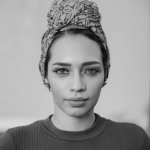 INSTITUTE:

UNU-IIGH

OFFICE:

UNU-IIGH

E-MAIL:

shazkhalid@unu.edu

NATIONALITY:

Kenyan
Education
Ph.D., Maternal Healthcare in Kenya – An Institutional and Agency Perspective., Monash University Malaysia (on-going)
Pg. Diploma in Business and Commerce, Social Entrepreneurship in the Kenya Healthcare Sector., Monash University Malaysia
Master of Management, International Islamic University Malaysia
BHSc. (Hons) in Psychology, International Islamic University Malaysia
Biographical Statement
Shazmin Khalid is a gender and health systems researcher, originally from Kenya, East Africa. She is currently pursuing a Ph.D. at Monash University Malaysia. Her Ph.D. uses qualitative methods to explore the role of institutions in influencing maternal healthcare and the agency of women in rural and peri-urban Kenya.
She holds a Postgraduate Diploma in Business and Commerce (Health Systems Management) from the same institution, and a Bachelor of Human Science (Psychology) and Master of Management, both from the International Islamic University Malaysia. 
Before starting her doctoral studies in 2018, Shazmin was a Research Assistant at the Halal Ecosystem Multidisciplinary Platform, Monash University. She contributed to a study on knowledge content in key economic sectors in Malaysia (MYKE) that was conducted over three years from 2015 to 2017 and was sponsored by the Economic Planning Unit (EPU).
She is interested in research and programs on (and at the intersection of) good health and wellbeing (SDG 3), gender equality (SDG 5), and partnerships for the goals (SDG 17), among others. She hopes to drive social change in developing countries using qualitative research, photography and film making, and development programs.