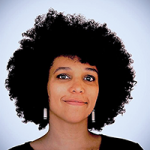 INSTITUTE:

UNU-IIGH
Research Interests
Digital Technologies and Sustainable Development
Epidemiology
Gender
Health
Non-Communicable Disease
Social determinants of health
South-South social cooperation
Women's health and reproductive empowerment
Biographical Statement
Dr. Johanna Riha is a Research Fellow at the United Nations University's International Institute for Global Health (UNU-IIGH) working in the Gender and Health Policy Hub. She is an epidemiologist with close to ten years of experience in health policy and public health research, largely focusing on Africa.
Prior to joining UNU-IIGH, Dr. Riha worked as a consultant for UNU-IIGH undertaking a gendered analysis of policies and programmes related to the community health workforce in Niger, Mozambique and Zambia. She has also consulted for the African Women's Development Fund, conducting an extensive mapping of the scale of non-communicable diseases (NCDs) and key gendered concerns across Africa. In addition, she has led a range of international public health research projects. These include extensive work on NCDs in Uganda and South Africa, a project on digital media and infectious disease outbreaks in Somalia, and research on the global nursing workforce.
Her previous experience includes, Policy Director for the All-Party Parliamentary Group (U.K), Project Lead and Research Associate, Centre for Governance and Human Rights, University of Cambridge (U.K.), Research Assistant, International Health Research Group, University of Cambridge, (U.K.) and Head of Information Management for the National Chlamydia Screening Programme, Public Health England (U.K).
Dr. Riha's research interests include NCDs, intersectional health research with a gender focus, emerging health technologies, preventative healthcare, as well as human resources for health.
She holds a PhD in Epidemiology from the University of Cambridge and an MSc in Epidemiology from the London School of Hygiene and Tropical Medicine.