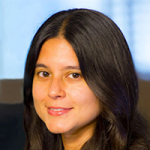 INSTITUTE:

UNU-IIGH

OFFICE:

UNU-IIGH

E-MAIL:

fatima.ghani@unu.edu

PHONE:

+603-91715394

NATIONALITY:

Australia
Research Interests
Access and benefit-sharing
Gender
Gender and Discrimination
Gender Aspects of Sustainable Development
Gender Research
Gender-based Violence
Urban environmental management
Urban green infrastructure planning
Urban health
Urban redevelopment
Urban sociology
Urban Vulnerabilities
Urbanization and its impacts on human society
Education
PhD, Australian Catholic University
Biographical Statement
Fatima is a researcher with over 20 years' experience in public health projects involving communicable and non-communicable diseases, and in health promotion, policy development, data analysis and research-to-policy translation roles informing the Australian and Malaysian Public Health Sectors.
She joined UNU-IIGH in 2018 as a Postdoctoral Fellow and transitioned to leading research commissioned by UN Agencies (UNDP, UNFPA, UN Women) on Malaysian and international projects aimed at accelerating the Sustainable Development Goals (SDGs). Her research interests include producing impactful research-to-policy outputs on socio-economic determinants of health, gender health inequalities and urban health, as demonstrated by her academic outputs, available from Google Scholar.
She completed a Bachelor of Nursing, a Master of Public Health and a PhD in social epidemiology as part of the Centre of Research Excellence in Healthy, Liveable Communities to inform ecological interventions supporting active living and ageing communities, funded by Australia's National Health and Medical Research Council.