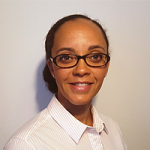 INSTITUTE:

UNU-IIGH

OFFICE:

UNU-IIGH

E-MAIL:

rhule@unu.edu

PHONE:

+603-9171 5394

NATIONALITY:

United Kingdom of Great Britain and Northern Ireland
Research Interests
Design
Education & Capacity Building
Foresight
Gender
Health
Education
Ph.D. in evolutionary genetics from the University Cambridge
BA (Hons), Natural Sciences, University of Cambridge
AMPG-certified Prince2 Project Manager
Biographical Statement
Emma joined UNU-IIGH in 2018 and is currently acting lead for the Translation of Evidence to Policy pillar of work.
Prior to joining UNU-IIGH, Emma co-led a social innovation consultancy working with UN agencies, NGOs and civil society organisations to develop human-centered solutions to problems ranging from access to education for migrant children to capacity development for NGOs. She has also been involved with the running of a learning centre for refugee children.
Before moving to Malaysia, Emma worked at the Wellcome Trust where she had a focus on public and community engagement. She is passionate about designing with, and not for, communities as well as taking an iterative approach to developing, implementing and evaluating programmes.
Emma holds a Ph.D. in evolutionary genetics from the University Cambridge. She is also an AMPG-certified Prince2 Project Manager.