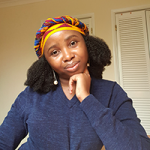 INSTITUTE:

UNU-IIGH

E-MAIL:

ayomide.oluseye@unu.edu

NATIONALITY:

Nigeria
Research Interests
Education
Gender
Health
Sexual and Reproductive Health & Rights (SRHR)
Education
B.Sc. in Psychology, Redeemers University, Nigeria
M.Sc. in Public Health, Bournemouth University, United Kingdom
PhD in Health and Social Care, The Open University, United Kingdom
Biographical Statement
Ayomide is a research expert in Sexual and Reproductive Health (SRH) topics, with a focus on low and middle-income contexts. She holds a PhD in Health and Social Care from The Open University, United Kingdom; a Master's in Public Health from Bournemouth University; and a Bachelor of Science in Psychology from Redeemer's University Nigeria.
Currently, as a Post-Doctoral Fellow in UNU-IIGH, her work centers on providing gender analysis and advancing policy research, translation, and application for sustainable development and global health. She is also interested in collaborating on projects relating to sensitive reproductive health rights, maternal health, young motherhood and adolescent SRH.
Before joining UNU-IIGH, Ayomide worked in academia and consulting, both in Nigeria and the United Kingdom. Her previous experiences include: informing interventions to improve access to safe abortion in LMICs, producing research-to-policy outputs on gender, education and reproductive rights, and engaging in knowledge creation with local partners and communities in rural Nigeria to promote gender equality, female education and empowerment. She has also collaborated with notable NGO's such as The Royal College of Obstetricians and Gynaecologists (RCOG) and The Wellcome Trust Foundation on a variety of sensitive topics.
Her volunteer role as an advisory member for the Commonwealth Office enables her to oversee operations and mentorship of researchers, promote knowledge sharing, and facilitate the development and design of learning resources for different audiences.
You can find her publications here.