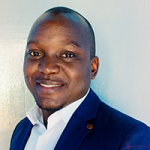 INSTITUTE:

UNU-IIGH

E-MAIL:

ronald.musizvingoza@unu.edu

NATIONALITY:

Zimbabwe
Research Interests
Climate Change
Climate Change and Public Health
Gender
gender digital equality
gender equality
Gender Research
Health
Migration
Population and Health
Population Studies
Education
PhD in Sociology, Uludag University
Master's in Population Studies, University of Zimbabwe
Honors Degree in Operations Research and Statistics, National University of Science and Technology, Zimbabwe
Biographical Statement
Dr Ronald Musizvingoza is a Post-Doctoral Fellow at the United Nations University International Institute for Global Health (UNU-IIGH). His work at UNU-IIGH falls at the intersection of gender equality (SDG5), health, and well-being (SDG3). Dr Musizvingoza's research interests include digital health, SRH, maternal health, child development outcomes, biodiversity, migration. In each of these, he is attentive to intersectional inequalities of gender and socio-economic status. Much of his current research combines digital and computational approaches with traditional household survey data. He is also interested in developing innovative digital methodologies that use big data as a complement to household surveys to monitor and advance sustainable development goals related to gender equality and health.
Prior to joining UNU, Ronald has worked in academia, consulting, and NGO settings in Zimbabwe and Turkey. His past project experience includes an implementation research project on Eliminating Pediatric HIV in Zimbabwe and a study on Behavioral Change on HIV prevention and sexual risk reduction among Key Populations. He also supported the development of the Mainstreaming Gender into ABS Value Chains – Gender Toolkit at UNDP. Ronald is also evaluating the impacts of cash-based transfers on childbirth registration in African Countries.
He holds a PhD in Sociology from Uludag University in Turkey, a master's degree in Population Studies from the University of Zimbabwe, and an Honors degree in Operations Research and Statistics from the National University of Science and Technology in Zimbabwe.