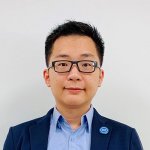 INSTITUTE:

UNU-IIGH
Research Interests
Access to Healthcare
Health
Palliative Care
Education
PhD in Public Health, Monash University
Master of Arts (Health Research – Public Health), Lancaster University
Master of Business Administration, University of Strathclyde
Master of Pharmacy, University of Strathclyde
Appointments
2020 to date: Visiting Fellow, UNU-IIGH
2019 to date: Member, National Palliative Care Development Strategy Technical Group, Ministry of Health Malaysia
Biographical Statement
Dr Mark Cheong is a Lecturer at the School of Pharmacy, Monash University Malaysia and a Visiting Fellow at the United Nations University – International Institute for Global Health (UNU-IIGH). Mark's research focus is on access to healthcare and medicines, as well as issues surrounding the delivery of healthcare services. He is currently leading research projects centred on the accessibility and delivery of palliative care to patients with non-communicable and non-cancer diseases in low- and middle-income countries.
His previous experience includes providing clinical services within public health facilities in Malaysia, as well as clinical operations leadership and healthcare management expertise for both local and multinational healthcare providers in Malaysia and the Asia Pacific region.
Mark holds a PhD in Public Health from Monash University, a Master of Arts in Health Research from Lancaster University, and an MBA and a Master of Pharmacy from the University of Strathclyde. He is also a pharmacist registered with the Pharmacy Board of Malaysia.