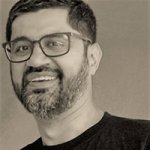 INSTITUTE:

UNU-IIGH

OFFICE:

UNU-IIGH

E-MAIL:

khosla@unu.edu
Research Interests
Gender
Human Rights
Sexual and Reproductive Health & Rights (SRHR)
Women's health and reproductive empowerment
Education
LLM in International Human Rights Law
Biographical Statement
Rajat Khosla is Senior Director, Research, Advocacy and Policy (SD RAP) at the International Secretariat of Amnesty International in London. He previously worked for the World Health Organisation in Geneva, where he served as Human Rights Adviser since 2013. In this capacity, he led on research and normative work on the implementation of the Sustainable Development Goals, in particular on women's rights and issues related to sexual and reproductive health, guided countries and WHO regional offices on policy and legal analysis, and represented the organisation in high-level negotiations and processes related to human rights. He also led WHO's policy work on the integration of women's rights in humanitarian emergencies.  In 2018-19 he was seconded to the Office of the UN High Commissioner for Human Rights.
He holds an LLM in International Human Rights Law (University of Essex), an LLB (Faculty of Law, Delhi University), Bachelor's degree in commerce and economics (Delhi University), and was admitted to the Bar in 2002.
Previously, he worked in a variety of research and policy roles in organisations such as the Centre for the Study of Developing Societies, the International Environmental Law Research Centre and others. He worked as an independent research and policy consultant working on advocacy and human rights for UNDP, UNICEF and UNFPA, among others.