DATE / TIME:

2012•02•09

Location:

Teheran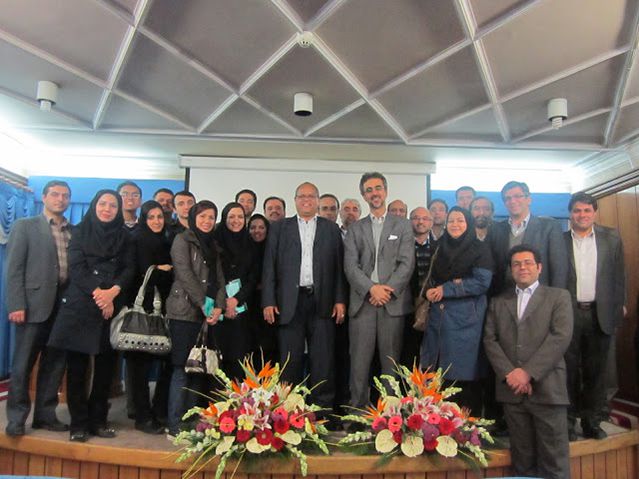 In line with the core mission of UNU-IIGH to provide capacity building and promote efficiency, access, quality and equity in the delivery of healthcare services, Professor Dr. Syed Aljunid, Senior Research Fellow and Mr. Hamzah, IT Consultant on Casemix conducted a five-day mission to Islamic Republic of Iran to introduce UNU-IIGH Casemix system to Social Security Organsation and Ministry of Health Iran.
During the mission, Prof. Syed Aljunid and Mr. Hamzah conducted a workshop on Casemix/DRG System for Health Financing in the headquarters of the Social Security Organization (SSO) of Iran. The objectives of the workshop were to introduced to the healthcare executives and workforce the philosophy and overall concepts of casemix, informed the participants on the roles/functions of casemix and familiarized them on the data requirements needed in the casemix system.
The workshop on casemix was attended by more than forty participants from Ministry of Health, SSO, staff from the participating hospitals and from the academe. UNU-CBG Grouper will be implemented in three hospitals selected by SSO namely: Milad Hospitals, Kishanai Hospital and Rasool Ekram Hospital. Prior to the conduct of workshop, the UNU delegates were able to visit and met the Directors of the three participating hospitals.
Part of the mission is visit and meeting with the executives and faculties of School of Health Management and School of Public Health at Tehran University to introduced UNU-IIGH. The academe were very interested on the PhD exchange programme, conduct certificate and postgraduate training on Casemix and establish Casemix training center in Iran.