DATE / TIME:

2018•07•25 09:00 - 2018•07•26 17:00

Location:

Kuala Lumpur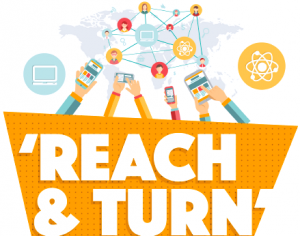 UNU-IIGH in Kuala Lumpur and UNU-MERIT in Maastricht is proud to announce the fifth series of the 'Reach & Turn' Science Reporting Workshop. This ground-breaking workshop which aims to give researchers and communications staff, as well as selected science journalists, the chance to see how 'the other side' works. We are pleased to host the first workshop in Southeast Asia.
The 'Reach & Turn' series highlights the dual importance of facts and stories — i.e. research narratives — in evidence-based policymaking and media reporting. In so doing, it aims to build capacity and networks between scientists and journalists.

UNU-MERIT has so far delivered four interactive workshops for around 200 researchers and reporters across Central America, West Africa, and the Middle East, with partners including the Inter-American Development Bank (IDB), the UN Department of Public Information (DPI), and the World Federation of Science Journalists (WFSJ), plus sister institutes UNU-EHS in Germany and UNU-INRA in Ghana.
Workshop

Interactive sessions follow each brief lecture. These are for MIXED groups (i.e. people should sit with new faces from the outset) of around five people. Here we share ideas and expertise not only 'vertically' from lecturers, but also 'horizontally' among fellow participants. For each interactive session, the audience should discuss in groups, elect one rapporteur per table, write consensus-based notes, then share their views with the plenary.
Participants are expected to attend the full workshop (2 days) and to engage in collaborative activities. A detailed programme of the 'Reach & Turn' Science Reporting Workshop, Kuala Lumpur available here.
Registration
If you feel by participating in this workshop will help you to further advance your professional work:
For academics and public health practitioners, to learn how to translate your research work to a wider audience
For journalist and communication officers, a better understanding and your role in translating research and technical information into common language
We invite you to submit your registration here by June 29, 2018. Once shortlisting is completed, selected participants will be contacted with further details including instructions for payment.
To ensure the workshop is manageable and an ideal number of participants for optimum interaction, the workshop will be limited to 40 participants.
Course Coordinator and Core Trainer
Howard Hudson (UNU-MERIT, UK) – Course Coordinator
Diego Salama (UNU-MERIT, Bolivia/Italy) – Associate Coordinator
Carolina Rodriguez (ex-UNOG, Argentina/Chile) – Lecturer
Workshop Cost
The fee is MYR350/person for Malaysian participants or USD100/person for international participants which include 4 teas and 2 lunches over 2 days, workshop materials and a certificate. This cost is partially subsidized by UNU.
Participants are responsible for their own travel and accommodation arrangements to attend the workshop located in Kuala Lumpur, Malaysia.
Selection Criteria for Participation

Equal representation from relevant sectors such as academia, public health practitioners, journalist, communication officers, and students.
Gender representation.