DATE / TIME:

2011•10•16

Location:

Kelantan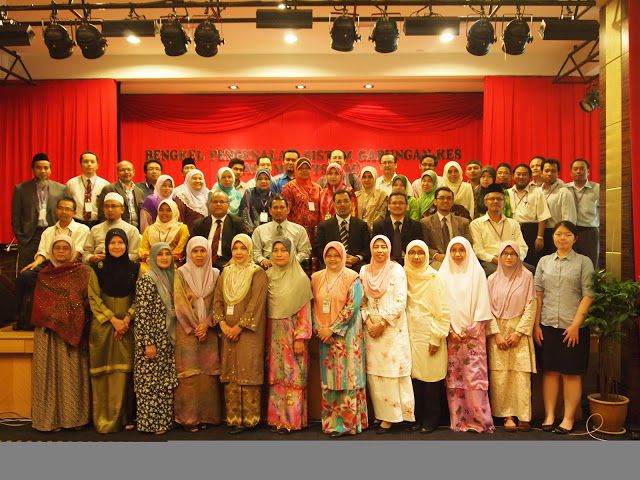 On 16 October 2011, a Memorandum of Understanding (MOU) was forged between United Nations University-International Institute for Global Health (UNU-IIGH) and HUSM for the implemantation of casemix system in the Health Campus of HUSM, located in Kubang Kerian, Kelantan.
Under this Agreement, UNU-IIGH in cooperation with International Training Center on Casemix and Clincal Coding (ITCC-UKM) shall conduct series of training workshops to HUSM personnel under the Capacity Buiding Programme. The Institute will provide access to the UNU Casemix Grouper software/MY-DRG to HUSM.
The Casemix experts headed by Prof. Dato' Dr. Syed Aljunid, Senior Fellow of UNU-IIGH together with Casemix consultants namely Dr. Amrizal Nur, Dr. Zafar Ahmed and Mr. Syed Mohammad Hamzah conducted the first training workshop on 14-16 February 2012 to the staff of HUSM in Kota Bharu, Kelantan.
The workshop was officiated by Dr. Nik Min Ahmad, Senior Deputy Director (Clinical) HUSM. A total of 69 participants representing the 17 clinical departments, ancillary departments (nursing, laboratory and radiology) and support/administrative department (finance and human resource) of HUSM, academic staff from the School of Medical Sciences, School of Dental Sciences and School Health Sciences attended the training workshop.
Lecture-discussion learning methodology was utilized during the 1st day of the workshop, while on the last 2 days the experts utilizes hands-on exercises on coding and use of UNU-CBG Casemix grouper. As such, Casemix tools (UNU-CBG Grouper Software and UNU Digital Coding Tool) were installed in the participants' laptop during the exercise.
The workshop was coordinated by Dr. Rosminah Mohamed from the School of Health Sciences, Health Campus of USM. Part of the mission was a meeting with the management of HUSM on how to operationalized the implementation of Casemix system in the teaching hospital. The meeting was chaired by Dato' Dr. Zaidun Kamari, Director of HUSM.
The said teaching hospital plans to use casemix system to enhance efficiency of its clinical services as well as a tool for benchmarking and outcome based budgeting. In reponse to this, UNU-IIGH and ITCC are committed to provide long term continuous support to HUSM by conducting series of capacity building workshop to ensure that the hospital will reap the maximum benefit of implementing Casemix system.