DATE / TIME:

2022•01•24

Location:

Kuala Lumpur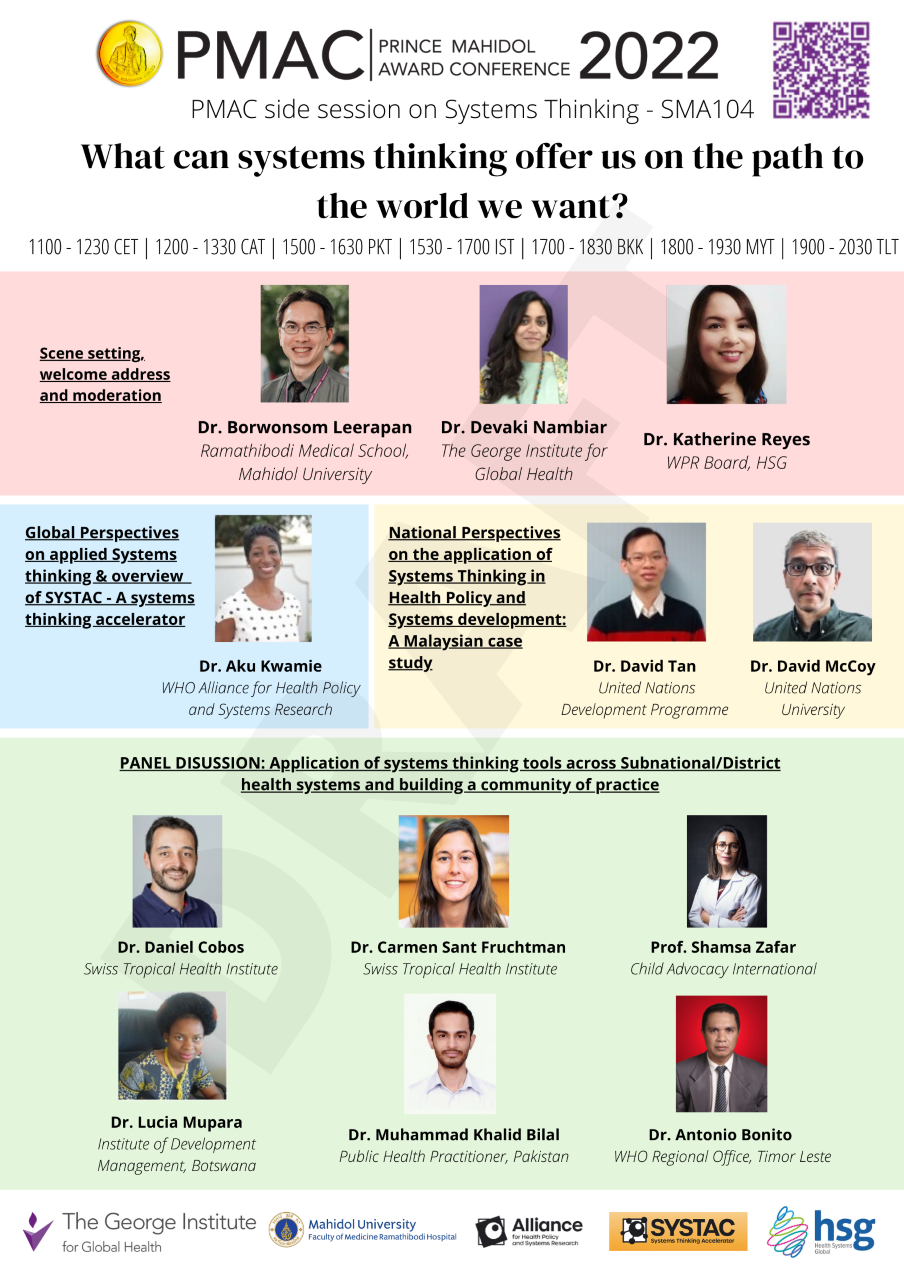 ABOUT PMAC 2022
In the field of global health, the Prince Mahidol Award Conference (PMAC) has for many years distinguished itself in terms of its convening power, thematic relevance, and policy engagement thrust. For health policy and systems researchers, practitioners and decision-makers, this meeting offers a unique opportunity to understand and locate themselves in global debates, regional perspectives, and to move beyond research in the health space. 
The 2022 PMAC theme – "The World We Want: Actions Towards a Sustainable, Fairer and Healthier Society", aims to take a long view by focusing on the 'mega trends' that will shape the rest of this century and the complex interplay between them, including how they are already reshaping our global health landscape. PMAC 2022 will consider how the experience of the COVID-19 pandemic is impacting the geopolitics of global health, implications of key shifts in the makeup of the world's population, the opportunity gains, and threats of exponential technological change, and that most urgent of ticking clocks the imminent and evolving threats to global health and wellbeing posed by climate change.
Side Session on Systems Thinking: What Can Systems Thinking Offer Us on the Path to the World We Want?
Join the session "National Perspectives on the Application of Systems Thinking in Health Policy and Systems Development: A Malaysian Case Study" featuring Dr David McCoy of UNU-IIGH and Dr David Tan of UNDP. January 24, 18:00 – 19:30 MYT.
Register here: https://georgehub.zoom.us/webinar/register/WN_02jvgMldToS_vD0U4-_Uqg
For attending other sessions and more information about the conference, please visit the PMAC 2022 website