DATE / TIME:

2022•03•22 20:00 - 21:00

Location:

Online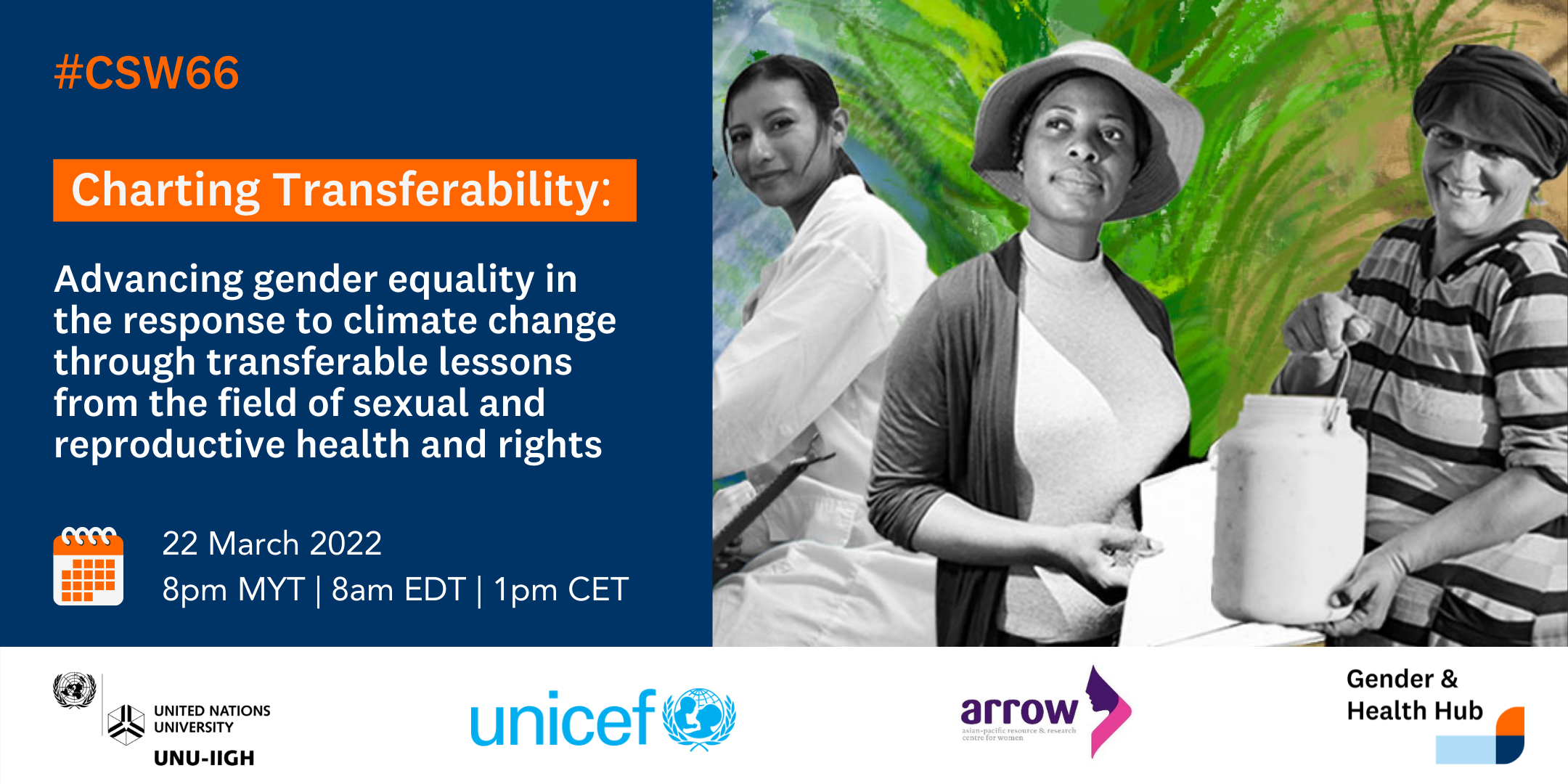 Women and girls face heightened vulnerabilities to the adverse effects of climate change, and efforts are increasingly underway to integrate a gendered perspective into responses to climate change with the ultimate goal of advancing gender equality.
This session will build on an extensive analysis of SRHR evidence led by The United Nations University International Institute for Global Health (UNU-IIGH) and will focus on charting the transferability of promising approaches and lessons on gender programming from the SRHR space to strategies and interventions aimed at mitigating and responding to climate change.
The session brings together representatives from government, UN agencies, civil society organisations, and researchers in both the SRHR and climate change arena to share transferable lessons to advance gender equality through efforts to mitigate and respond to the impacts of climate change.
REGISTER HERE: Charting Transferability: Advancing gender equality in the response to climate change – Gender & Health Hub (genderhealthhub.org)