DATE / TIME:

2020•07•21 11:00 - 12:00

Location:

Kuala Lumpur
The UNU-IIGH "Working Local, Thinking Global: Engaging Evidence in Policy Making towards the SDGs" seminar series aim to provide a forum for intellectual discussion about the work of the UN, and create an opportunity for bringing together various academics, researchers, and civil societies across Malaysia to meet and engage with relevant counterparts in the UNCT.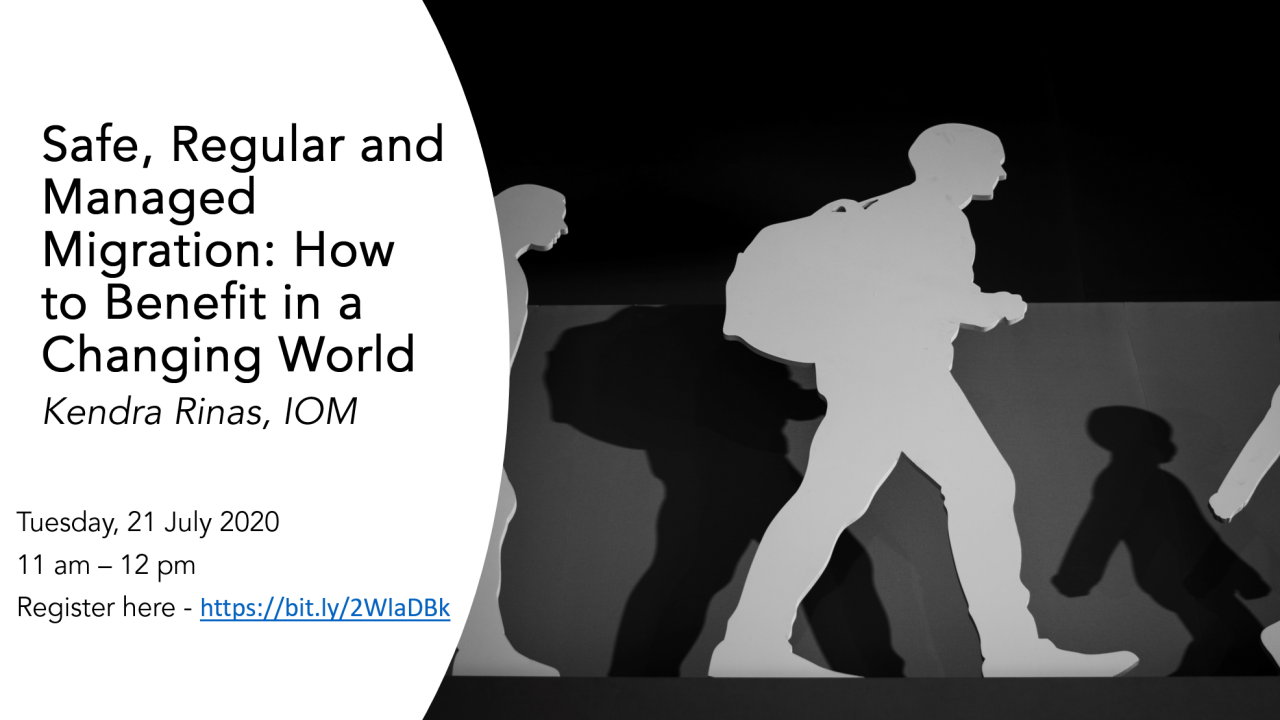 Webinar synopsis:
People have always been, and are now more than ever on the move. One in seven human beings are migrants, with 25% of them being international migrants. Migration, the movement of people, is inevitable but with advance preparation, coordination, and planning, migration can be managed for the benefit of all.
This seminar will discuss migration in broad categories: expected migration, and unexpected migration, and how states, communities and regions can prepare and develop policies in order to benefit from both expected and unexpected migration. Various types of migration and associated planning opportunities including migration for economic gains, climate migration, migration due to conflict, forced pauses in migration due to pandemics like COVID-19, and the challenges that can occur when well-planned policies and procedures are not developed and coordinated in advance.
The speaker: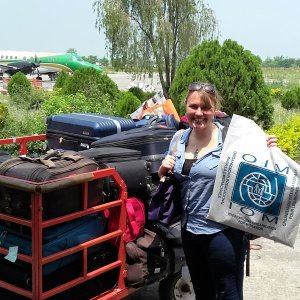 Ms. Rinas was appointed by the Director-General as Head of Office representing the International Organization for Migration (IOM) in Kuala Lumpur, Malaysia from May 2018. Her service includes seven years in IOM with postings as Head of Office, Damak, Nepal, and Head of Refugee Resettlement for South Asia, also based in Nepal. Prior to joining IOM she was with the Resettlement Support Center, Africa for six years, based in Nairobi, Kenya as Operations Coordinator, the Country Coordinator in N'djamena, Chad, and Processing Supervisor in Accra, Ghana.
Ms. Rinas holds a Master's degree in Organizational Leadership from Quinnipiac University, School of Business, and a B.A. in Political Science and Religion from Gustavus Adolphus College, St. Peter, MN, U.S.A.
She is a national of the United States of America.