DATE / TIME:

2021•03•19 23:00 - 2021•03•20 00:00

Location:

Kuala Lumpur

Link to recording of event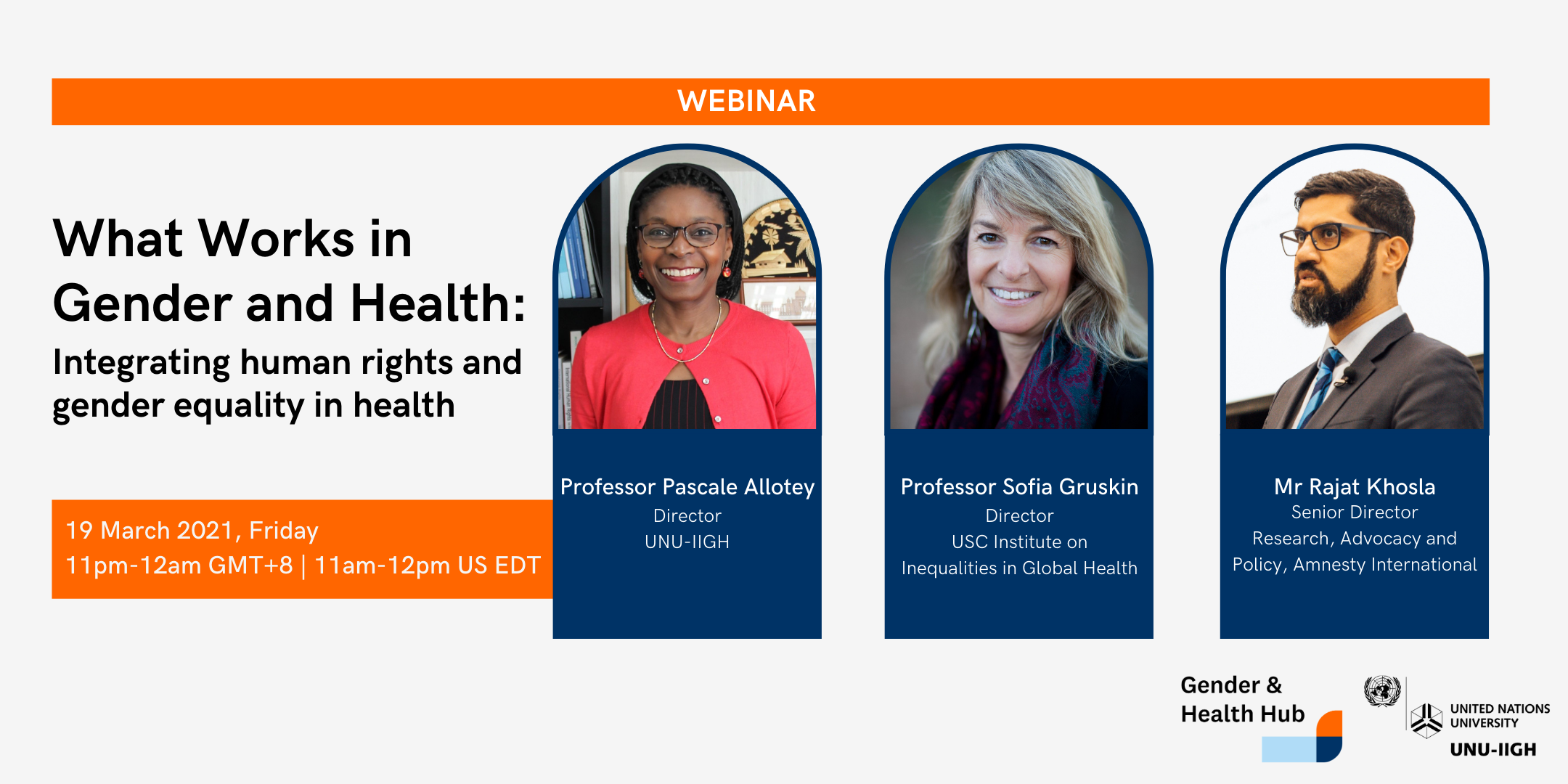 Gender and human rights are inextricably linked. Increasingly, health programmes have sought to integrate their approaches to advancing human rights and gender equality. Adopting and operationalising this approach in the health space offers important gains, although challenges do exist. As part of the Gender & Health webinar series, we invite thought leaders to take a critical look at the conceptualisation and application of integrating human rights and gender in health drawing on examples of where it has been done effectively, and where it has failed.
Moderator
Director, UNU-IIGH
Panelists
Director, USC Institute on Inequalities in Global Health
Principal Visiting Fellow, UNU-IIGH
Senior Director, Research, Advocacy and Policy, Amnesty International
When: Friday 19th March
Time: 23:00 – 24:00pm MYT (8:30-10:00am US EDT)
Registration: Click Here
The event is open to all, and registration by Eventbrite is mandatory. A link will be sent to registered participants close to the time, and just before the start of the event.