DATE / TIME:

2021•01•27 21:00 - 23:00

Location:

Kuala Lumpur

Link to recording of event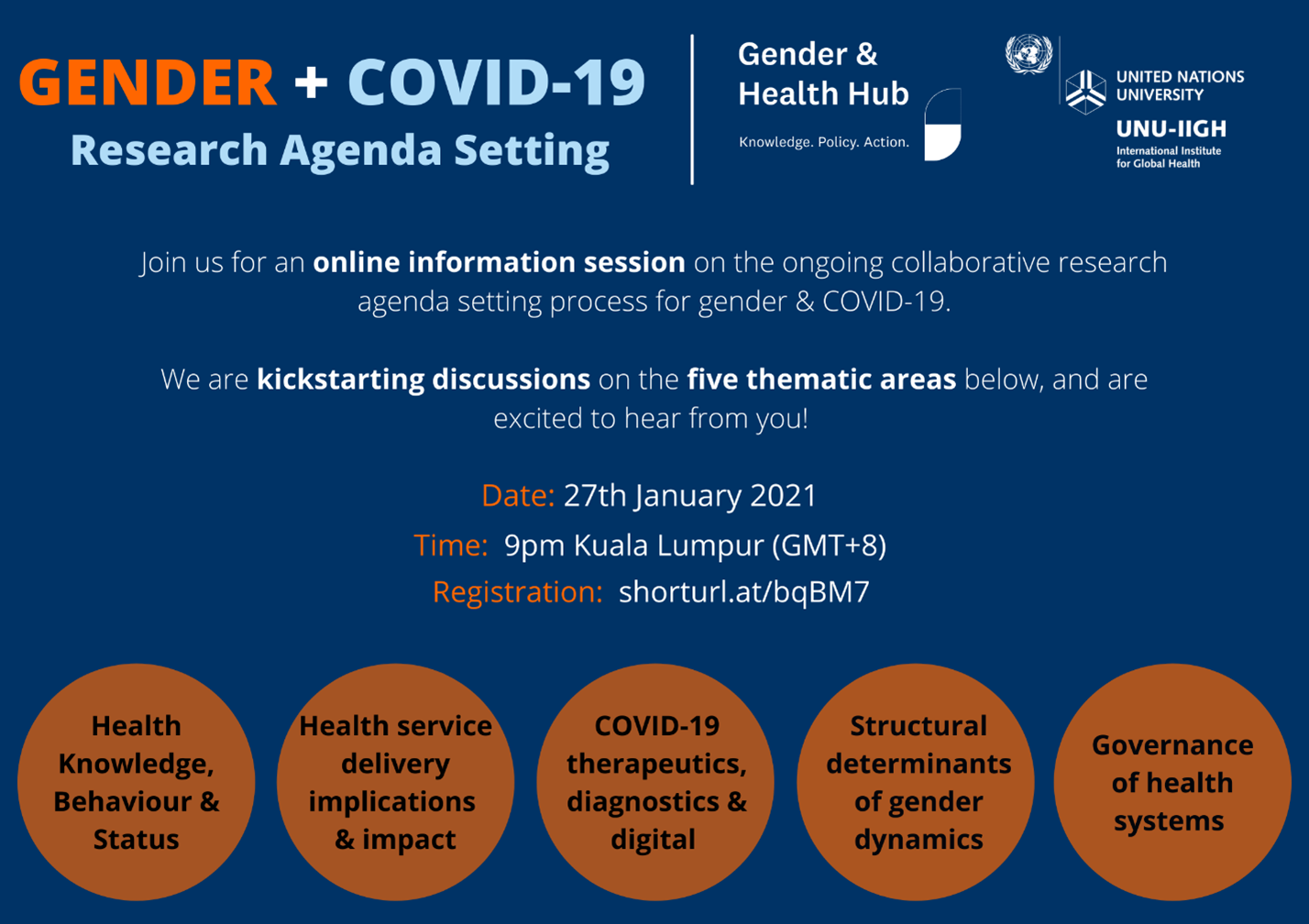 Update: This event has concluded, but please click here for recordings and presentations. Please join the conversation further at the Gender and Health Buzzboard.
Join us for our "Buzzboard Launch Call", an online information session on the ongoing collaborative research agenda setting process for gender & COVID-19.
We are kickstarting discussions on the five thematic areas listed above, and are excited to hear from you!
Participants:
Research Agenda-setting steering team, and thematic group co-leads/coordinators
When: Wednesday 27th January
Time: 9:00pm (MYT)
Registration: Click Here
This discussion will be on the Zoom platform and registration is mandatory. The connection details will be sent to you via email upon registering.