DATE / TIME:

2021•06•24 21:00 - 22:00

Location:

Kuala Lumpur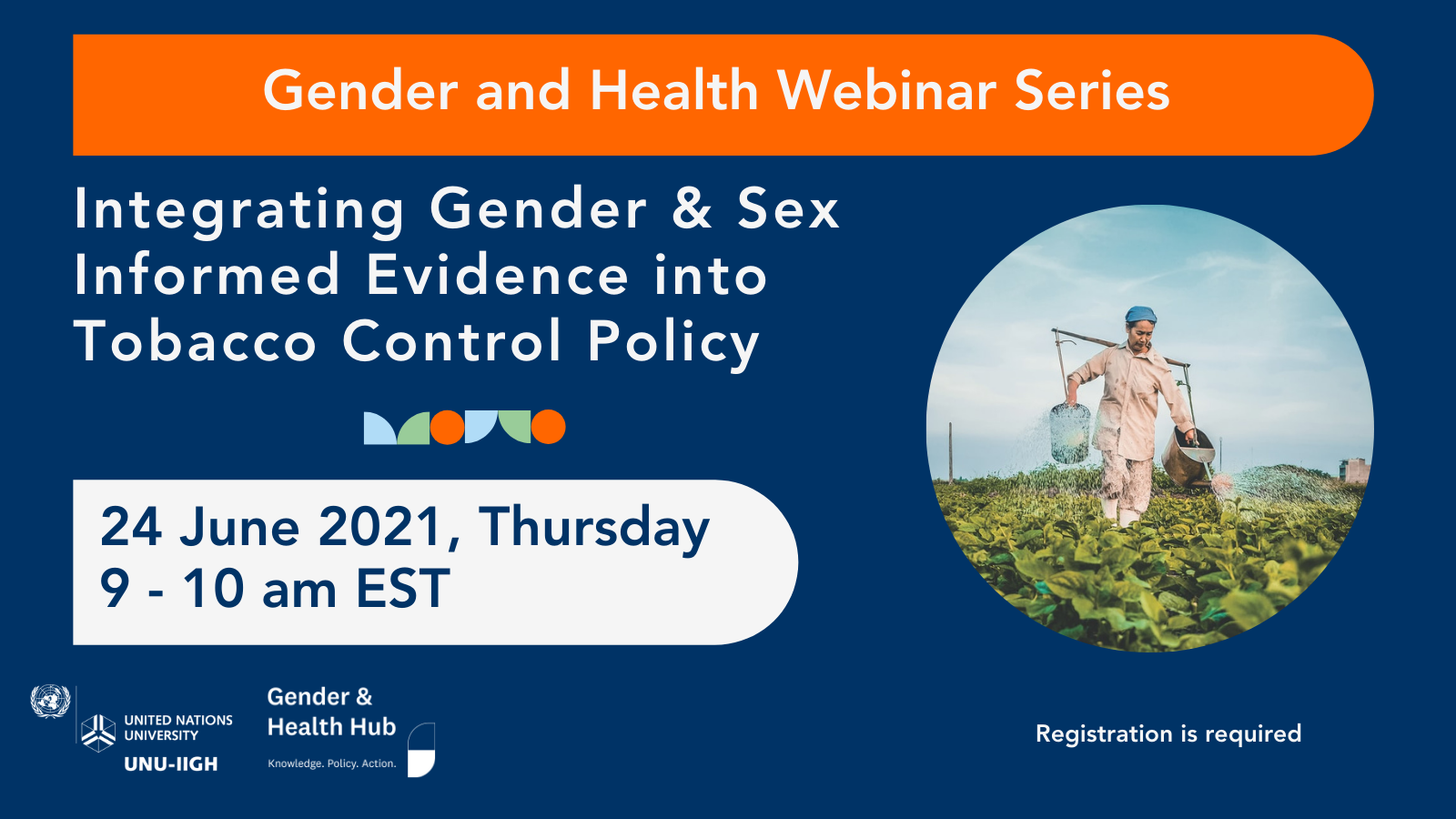 Coordinated by UNU-IIGH, the Gender & Health webinar series hosts timely debates on 'how to do' gender in health
A steady increase in tobacco use among women and LGBTQI communities, particularly in the global South, has been widely documented in addition to the wide-reaching gendered impacts of tobacco.
These include:
2.15 million women dying each year due to tobacco use, 71% of whom live in low- and middle-income countries;
more than 30,000 tobacco-related deaths among LGBTQI people year;
and women making up 7 out of 10 workers on tobacco farms and being disproportionately affected by poor working conditions.
The importance of approaching tobacco control from a gendered perspective remains absolutely critical. However, contextual gender-relevant evidence to inform tobacco control policies and programmes are largely lacking, especially in the global South.
Together in this webinar we will explore what can be done with the current evidence and where gender-specific tobacco control efforts should be concentrated to improve health and wellbeing of women, girls and other marginalized groups.
Event Details
When: Thursday 24 June
Time: 9:00 – 10:00am (EST) / 3:00 – 4:00pm (CET) / 9:00 – 10:00pm (MYT)
Registration: https://go.unu.edu/HpOtR
The webinar will be on the Zoom platform and registration via Eventbrite is mandatory. The connection details will be sent to you via email upon registering.