DATE / TIME:

2021•08•30 11:00 - 11:45

Location:

Kuala Lumpur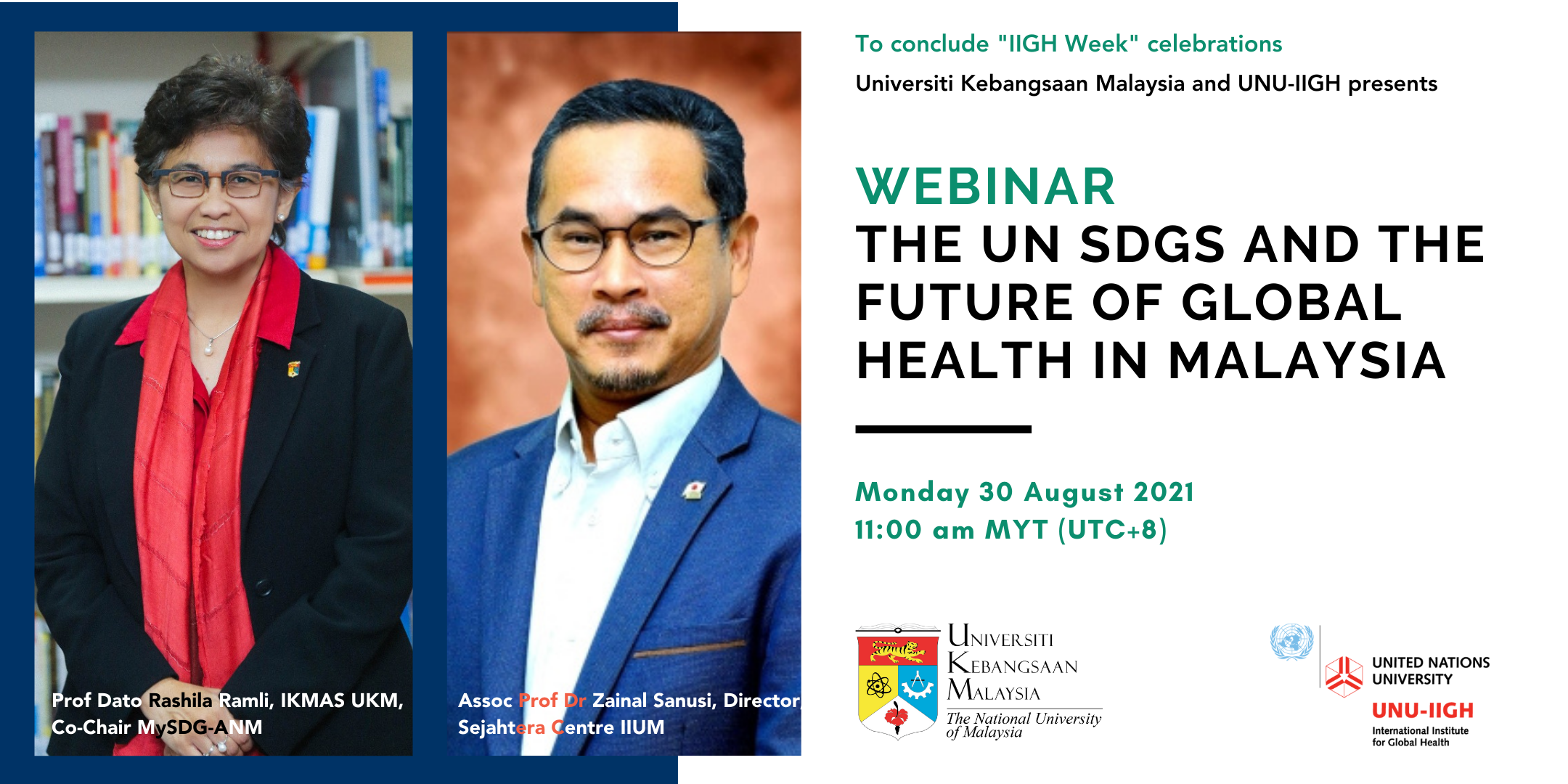 UNU International Institute for Global Health (UNU-IIGH), Kuala Lumpur, Malaysia is the designated UN think tank on global health, serving as a policy translation hub for UN member states, agencies and programmes.
Join us in this final event of our 2021 IIGH Week, where we are joined by Prof. Dato Rashila Ramli, IKMAS UKM, Co-chair of MySDG-ANM and Associate Prof. Dr Zainal Sanusi, Director of MySejahtera Centre IIUM to discuss the future of global health with a focus on SDGs in Malaysia. Moderating will be Prof. Pascale Allotey, Director of UNU-IIGH.
This event is organised by UNU-IIGH and the National University of Malaysia (Universiti Kebangsaan Malaysia, UKM) in partnership with the MySDG Academic Network.
Topics that will be explored:
✔ The multiples roles of academics & their contribution to the Voluntary National Review process
✔ Experiential Research on SDGs through Community Engagement
When: Monday 30 August
Time: 11:00 – 11:45 MYT (UTC+8)
Registration: Click Here
The event is open to all and will also be live-streamed on our dedicated YouTube channel. Pre-registration is encouraged.