DATE / TIME:

2022•03•22 17:00 - 18:00

Location:

Online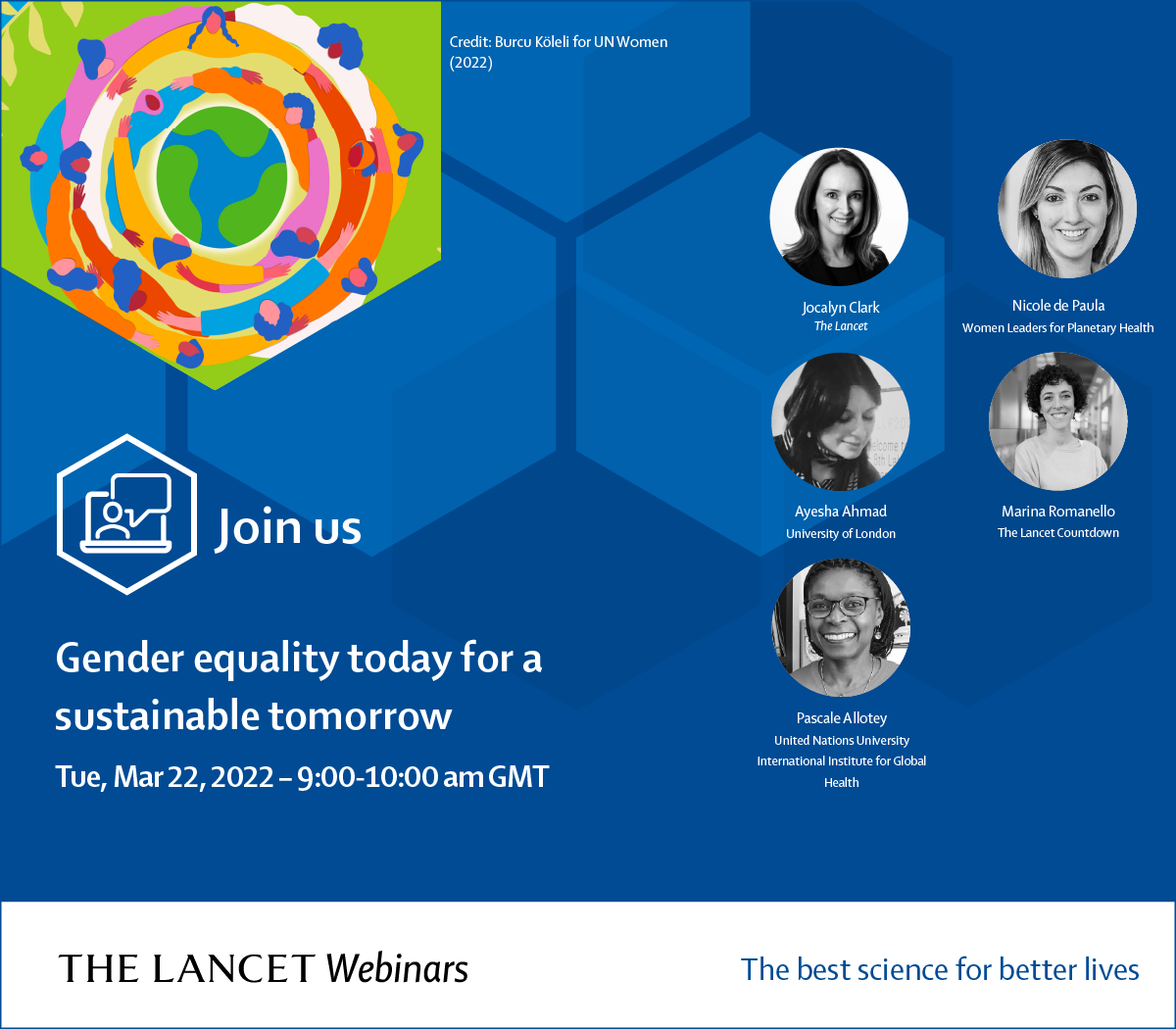 Inspired by UN international women's day 2022, The Lancet Group is delighted to host a webinar on gender equality today for a sustainable tomorrow. Join us for this roundtable discussion highlighting the contributions and global leadership of women and girls on climate change, migration, rights, and health – and the action needed to ensure gender equity worldwide to build a more sustainable future for all.
Join the webinar on March 22, 9am GMT/ 5pm MYT.
Register Here: Gender equality today for a sustainable tomorrow (on24.com)