DATE / TIME:

2015•03•06 11:00 - 12:00

Location:

Kuala Lumpur
Globally, urban population is increasing and urban environments are changing rapidly — often with adverse effects on human health and the environment. The multiplicity of health-determining factors in cities is vast and our understanding of how they relate to each other in complex causal networks to effect human health and well-being in urban systems, is limited, also by the type of science we apply for gaining knowledge.
What are urban systems? What does it mean to take a 'systems approach' and how can those approaches be implemented in a global interdisciplinary programme on urban health and well-being? Those questions will be addressed and discussed at this event by Dr. Franz Gatzweiler, Executive Director of the Health and Wellbeing in the Changing Urban Environment: a Systems Analysis Approach — a collaborative programme led by the International Council for Science (ICSU), UNU and the InterAcademy Medical Panel (IAMP).
About the Speaker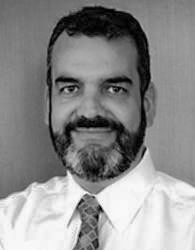 Dr. Franz W. Gatzweiler is the Executive Director of the ICSU-UNU-IAMP Programme on Urban Health and Well-being: A Systems Analysis Approach. He is based at the Institute of Urban Environment, Chinese Academy of Sciences in Xiamen, China.
Dr. Gatzweiler is a resource economist with systems analysis expertise in a highly interdisciplinary research context at the nexus of poverty, exclusion and ecology. Previously he held a role as Senior Scientist at the ZEF Department of Ecology and Natural Resources at the University of Bonn. Dr. Gatzweiler recently developed a marginality framework with Prof. Joachim Von Braun, a former Director General of the International Food Policy Research Institute, which takes a complex systems approach to interrelated problem situations of multiple dimensions of poverty, such as health, education, social exclusion and ecologically marginalized areas.
Dr. Gatzweiler studied Agricultural Science at Bonn University and International Agricultural Economics at the Humboldt University of Berlin. He has more than 10 years of experience leading large interdisciplinary and multicultural research teams and projects in Asia, Africa and Eastern Europe. He has experience working with international organizations such as the Center for International Forestry Research, the World Agroforestry Center, the United Nations Environment Programme and development organizations such as BRAC in Bangladesh.
Registration
For seating and catering purposes, advance registration is required. To register please send an email to: iigh-info@unu.edu.