DATE / TIME:

2020•07•24 14:00 - 15:30

Location:

Geneva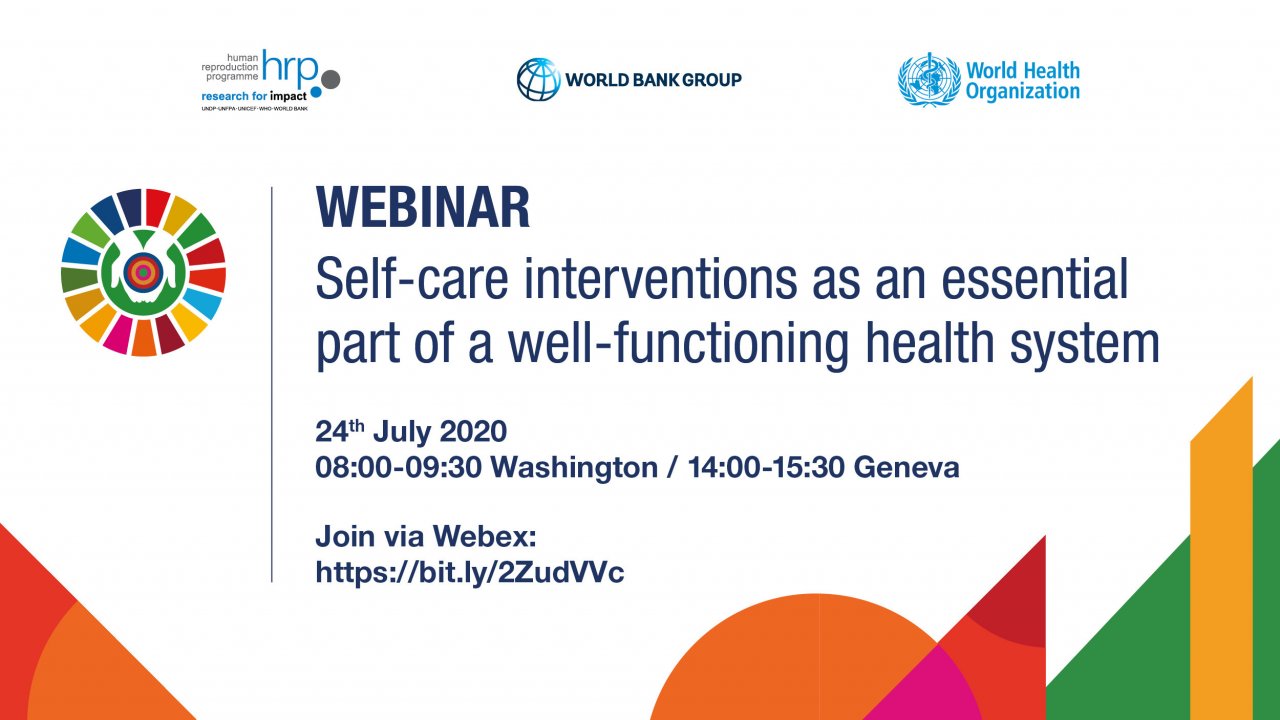 Click on the image to join the seminar.
The World Health Organization (WHO) defines self care as the ability of individuals, families and communities to promote health, prevent disease, maintain health, and to cope with illness and disability with or without the support of a health-care provider. Self-care interventions are evidence-based tools that can promote better health and well-being through self-care.
In acknowledgement of the importance of the role of individuals, families and communities in health care, WHO issued its first consolidated living guideline in 2019 on self-care interventions for health. The focus of the first volume was on sexual and reproductive health and rights.
In the wake of the COVID-19 pandemic, when health systems are overwhelmed with the immediate response, and in planning for a sustainable, quality health care delivery post-COVID-19, self-care interventions for health are and will play a major role in ensuring the right to health for all.
In this first joint seminar by WHO and the World Bank, we will be discussing the
increasing role of self-care interventions to build sustainable health care during and post-
COVID-19 pandemic.
Prof. Pascale Allotey will be a discussant in the event.