DATE / TIME:

2022•05•12 23:00 - 2022•05•13 00:00

Location:

Online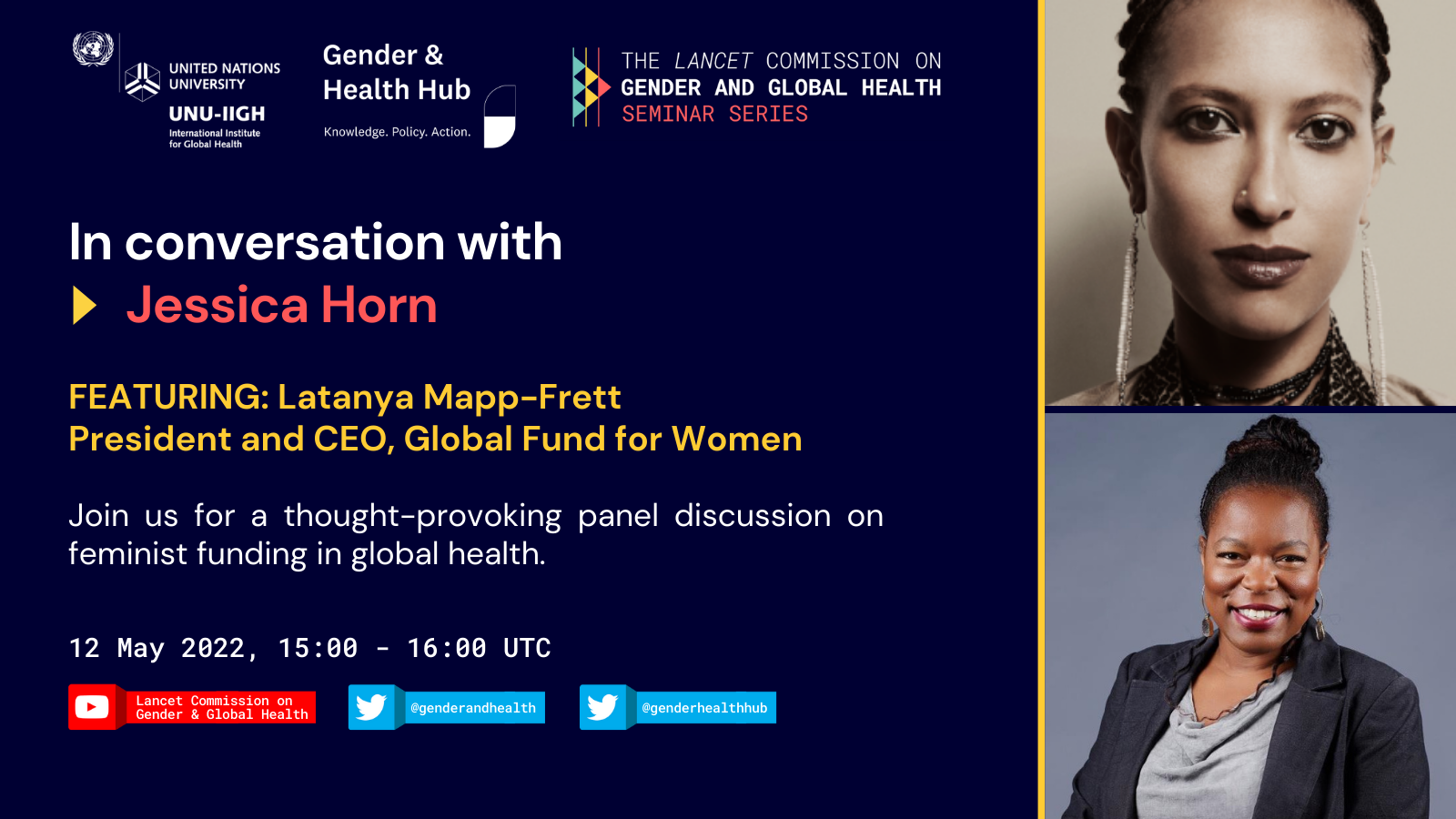 The Lancet Commission on Gender and Global Health seeks to work in disruptive and inclusive ways to bring fresh thinking and actionable recommendations to gender and health. In line with this commitment, the Commission undertakes multiple programmes of public engagement through its Secretariat. One such project involves a collaboration with youth-led feminist organisations in sub-Saharan Africa, and early conversations have provided crucial insights with regards to the realities of grassroots initiatives as overlooked and underfunded.
In this context, the Lancet Commission on Gender and Global Health, in collaboration with the United Nations University International Institute for Global Health (UNU-IIGH) and the Gender and Health Hub, presents Radically sensible: Feminist philanthropy in global health. The webinar explores the principles and practices of feminist funding in search of lessons for more inclusive, realistic, and effective funding.
This episode of In Conversation With… Commissioner Jessica Horn and Latanya Mapp-Frett (President and CEO, Global Fund for Women) brings a feminist funding perspective that not only shows us how the flawed mechanisms of global health funding can be changed, but why they must be changed to support the next generation of leaders in gender and health. We will learn about projects and programs that have thrived with the support of feminist funding, proving that the radical concept of bringing feminist ethics of care and compassion into the realm of funding has a proven track record that speaks for itself. Ultimately, we hope to catalyse change within the larger arena of global health funding.
Register here: https://go.unu.edu/mbR7M
Or catch the livestream on:
For more information on the Lancet Commission on Gender and Global Health, visit https://genderandhealthcommission.org/
For more information on the Gender and Health Hub, visit Home – Gender & Health Hub (genderhealthhub.org)