DATE / TIME:

2021•06•17 17:00 - 18:00

Location:

Kuala Lumpur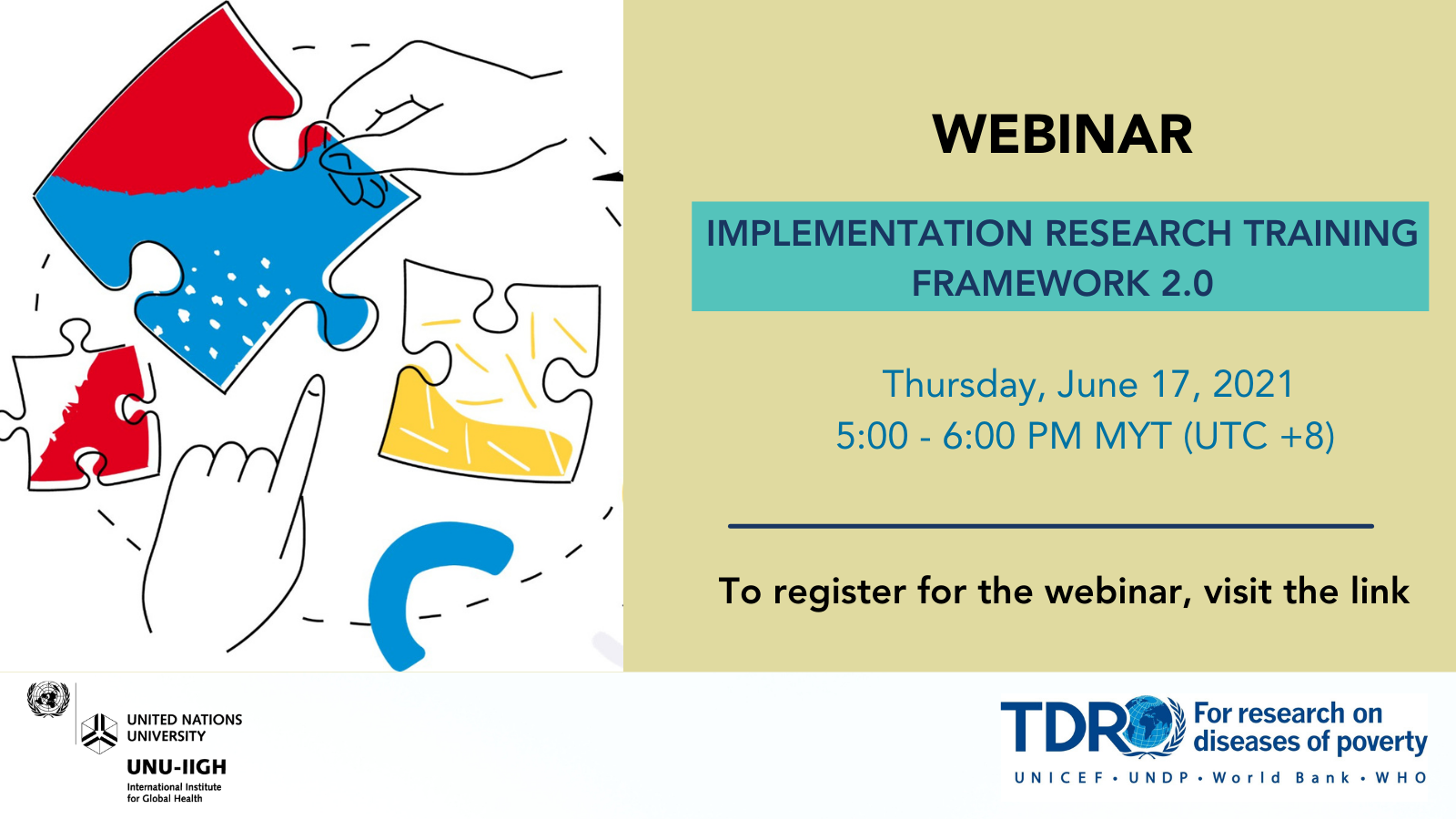 Implementation research is a powerful tool for improving the impact of health interventions in low- and middle-income settings where implementation bottlenecks are often the most pervasive. Yet, training in low- and middle-income countries needs to be refined to enable investigators in these contexts to utilise implementation research in their daily practice.
The next-generation framework for implementation research training demonstrates how training efforts can be substantively improved by realigning and forming stronger links between existing resources rather than through a fundamental shift in current strategies. At the same time, the new framework invites us to reconsider some of the assumptions behind existing approaches.
This webinar will:
Illustrate the rationale for investing in implementation research training in low- and middle-income countries.
Present the methodology involved in developing the implementation research training framework.
Discuss the challenges and corresponding opportunities for improving existing training practices by providing examples and the next steps for moving forward.
This webinar is organised by the United Nations University International Institute of Global Health (UNU-IIGH) and the Special Programme for Research and Training in Tropical Diseases (TDR). TDR is co-sponsored by the United Nations Children's Fund (UNICEF), the United Nations Development Programme (UNDP), the World Bank and the World Health Organization (WHO).
The event is open to all, and registration by Eventbrite is mandatory. A link for the webinar will be sent via email to registered participants.
When: Thursday 17 June
Time: 5:00 – 6:00pm MYT (UTC +8)
Registration: Click Here