DATE / TIME:

2021•05•27 21:00 - 22:30

Location:

Kuala Lumpur

Link to recording of event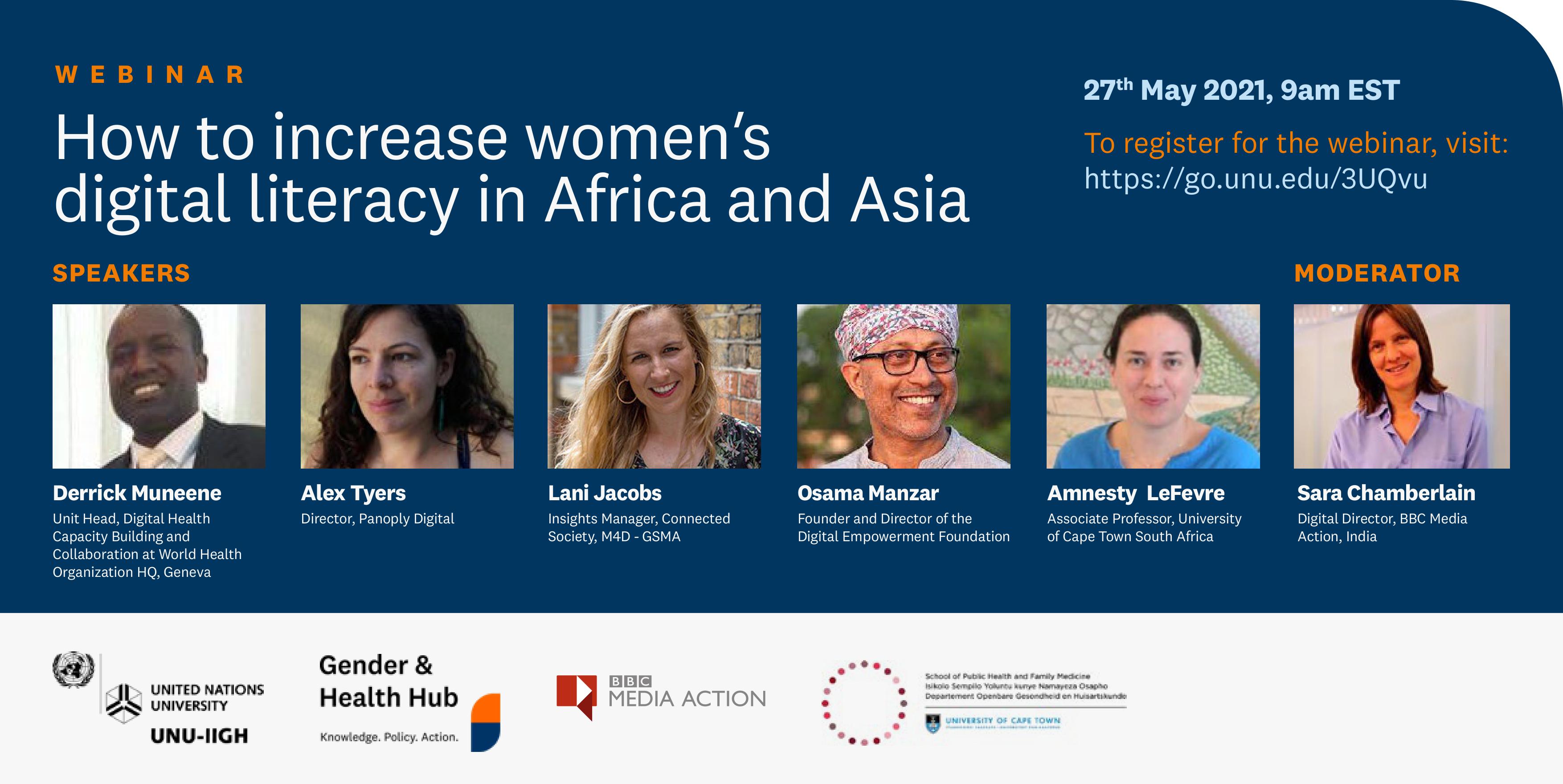 The Gender and Digital Health Webinar Series is a platform to foster new partnerships and co-create knowledge on the gendered dimensions of digital technologies for health, with a focus on the translation of evidence to policy and practice-based learning in low and middle-income countries. The series is organised by a consortium between UNU-IIGH, The University of Cape Town and BBC Media Action.
Moderator
Sara Chamberlain, Digital Director, BBC Media Action, India
Speakers
Derrick Muneene, Unit Head, Digital Health Capacity Building and Collaboration at WHO HQ
Alex Tyers, Director, Panoply Digital
Amnesty LeFevre, Associate Professor, University of Cape Town, South Africa
Osama Manzar, Founder and Director of the Digital Empowerment Foundation
Lani Jacobs, Insights Manager, Connected Society, M4D – GSMA
Event Details
When: Thursday 27 May
Time: 9:00 – 10:30pm (MYT) / 9:00 – 10:30am (EST)
Registration: https://go.unu.edu/bmzYF
The webinar will be on the Zoom platform and registration via Eventbrite is mandatory. The connection details will be sent to you via email upon registering.