DATE / TIME:

2021•07•01 15:00 - 15:45

Location:

Kuala Lumpur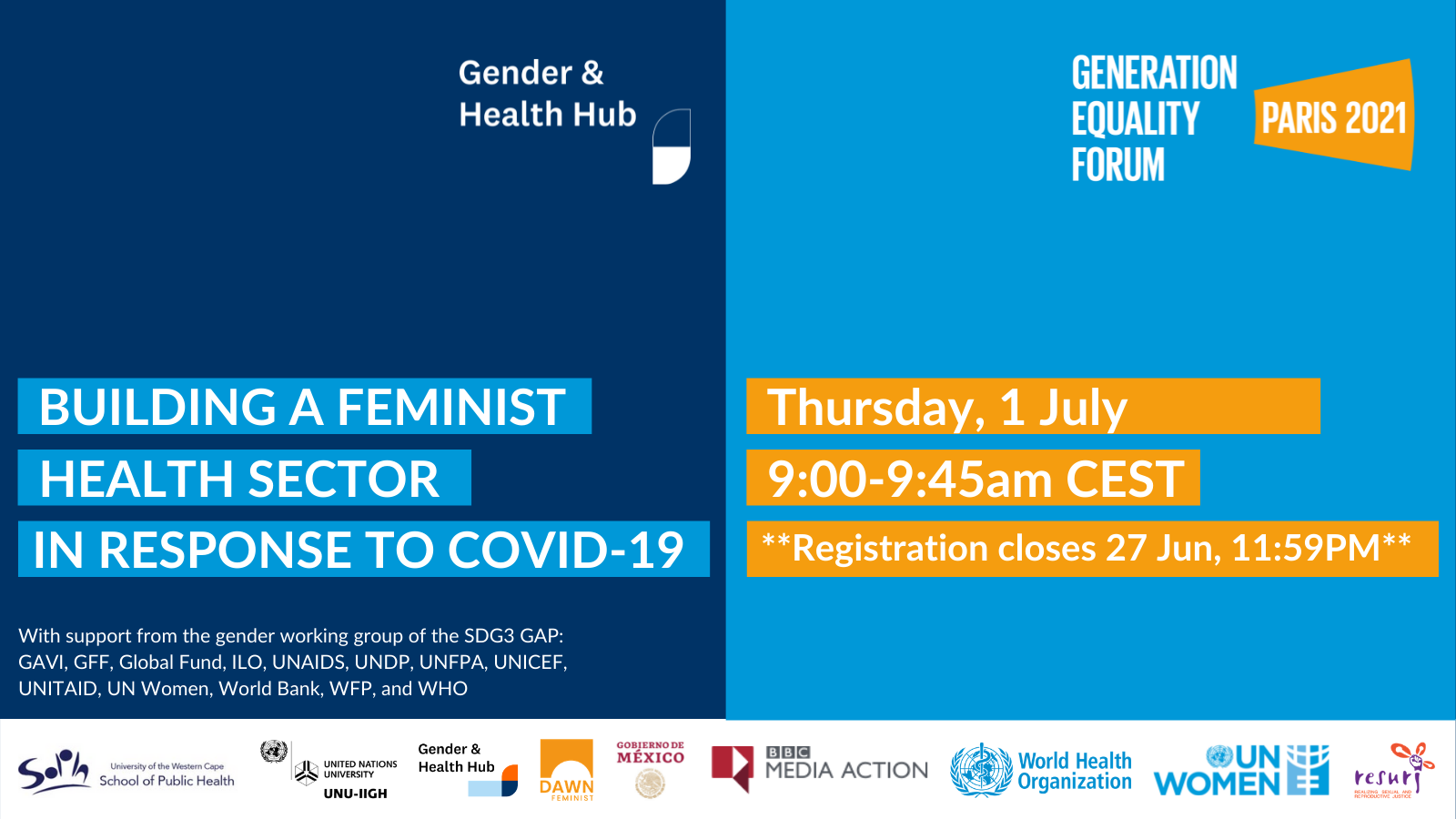 Summary:
COVID-19 exacerbates multiple and intersecting vulnerabilities, and those at the margins – predominantly women and girls– are further marginalised. Yet across the health sector, sex and gender are still not incorporated in clinical studies and gender bias continues to undermine healthcare access. Women contribute disproportionately as health workers and home-carers, but not as health policy leaders. These gendered fault lines in the health sector are now glaringly exposed by COVID-19.
While women's movements have transformed policy in other sectors, technical biases and professional hierarchies combine to exclude women and young people's voices. This session aims to galvanize a multi-stakeholder ecosystem for feminist transformation of the health sector. The event combines storytelling, live-polling, poetry, and provocations to call for erasing the gendered fault lines in the health sector.
Moderator 
Khalila Kellz Mbowe
Founder and CEO of Unleashed Africa Social Ventures
Guest speaker 
Chantal Umuhoza
Member, RESURJ
Prof. Dr Sabine Oertelt-Prigione
Radboud University Medical Center
Dr. Natalia Kanem
Executive Director
United Nations Population Fund
When: Thursday, 1 July 2021
Time: 9:00 – 9:45 am CEST
Registration: Click Here
The closing date for registration is 27 June 2021 at 23:59 (GMT+2). No new participants will be admitted after this date.
For real time updates on our programmes, please connect with us on our Twitter, Facebook, LinkedIn or Instagram account. If you have any questions or suggestions, reach out to us at iigh-info@unu.edu.