DATE / TIME:

2020•10•27 13:00 - 14:00

Location:

Berlin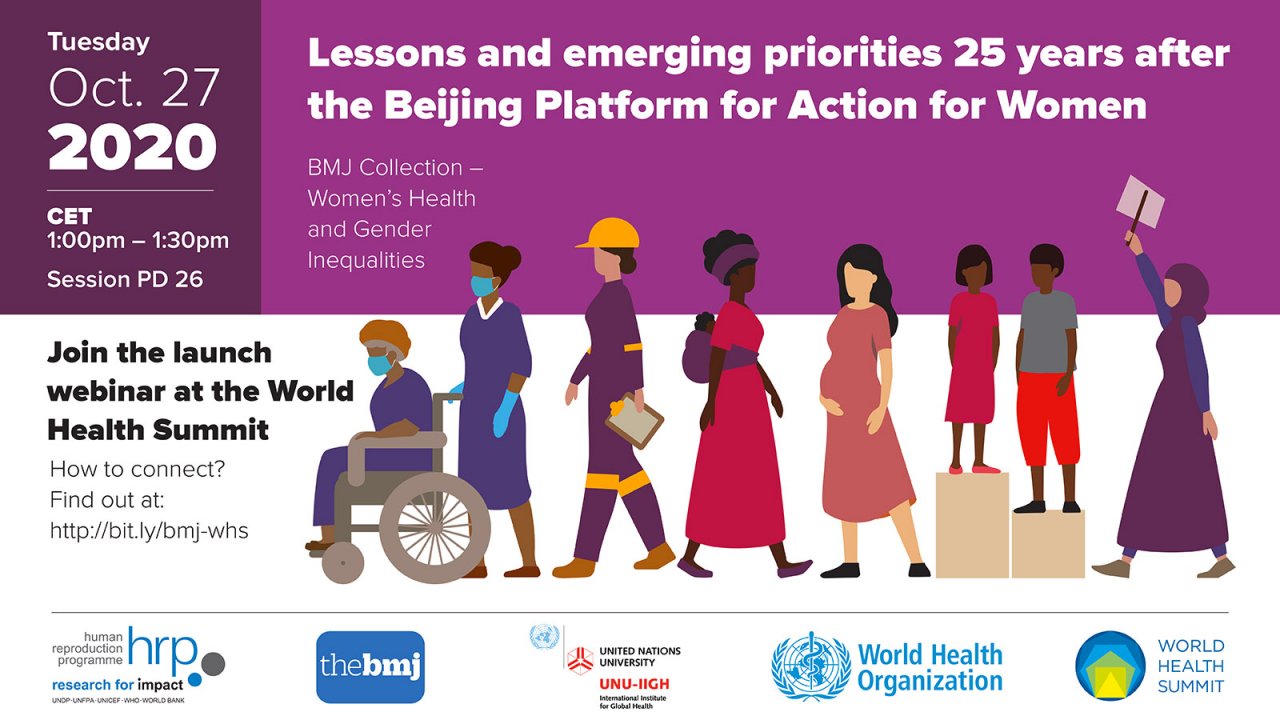 On 27 October, the World Health Organization (WHO) and United Nations University (UNU), with the British Medical Journal (BMJ), will host a virtual event at the World Health Summit launching a special BMJ Collection reflecting on health and gender inequalities.
Twenty-five years after the international community adopted the visionary Beijing Declaration and Platform for Action for Women (1995), its commitments and actions remain deafeningly relevant for women's and girls' health. Gender discrimination, bias and inequities in health persist, and the unequal distribution of power impedes our ability to affect change.
Even before the COVID-19 crisis, it was clear that the world and societies have changed dramatically in the past 25 years, with demographic, epidemiological, technological and socio-economic transitions that have changed the risk factors and drivers of women's health, their access to healthcare services, experience of ill health and quality of life.
This session will draw on evidence and lessons on advancing women's health since Beijing to rethink how to better meet their needs, now and in a post-COVID-19 world.
Programme
Based on a series of papers commissioned by the British Medical Journal, as part of a joint collection with the United Nations University and the World Health Organization, panelists will reflect on progress, emerging opportunities, risks, and a forward-looking agenda for women and health towards 2030 and beyond.
Chair:
Speakers: