DATE / TIME:

2022•07•27 21:00 - 22:30

Location:

Online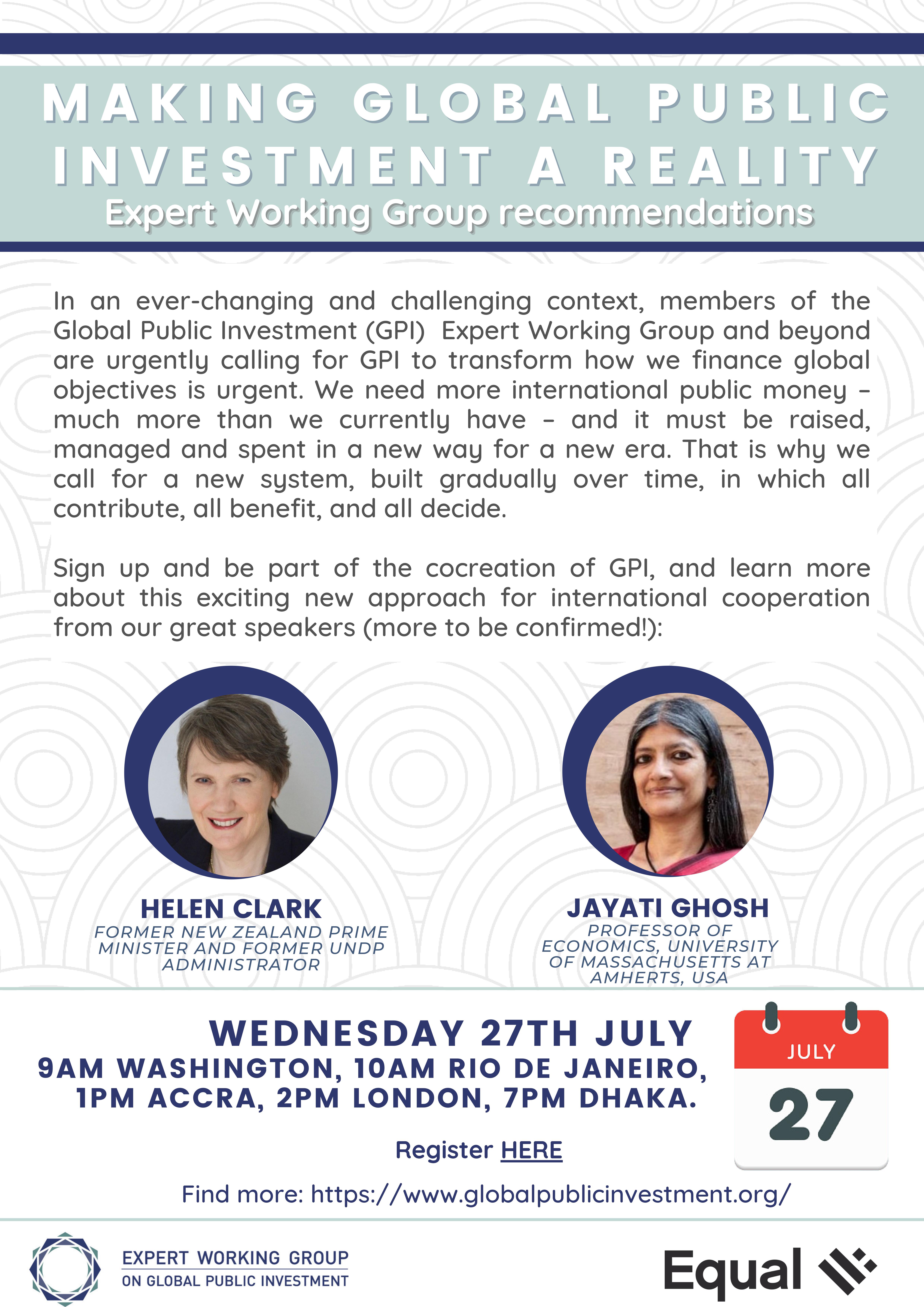 In an ever-changing and challenging context, members of the Expert Working Group on Global Public Investment (GPI)  are urgently calling for GPI to transform how we finance global objectives. We need more international public money – much more than we currently have – and it must be raised, managed and spent in a new way for a new era. That is why Equal International (EI) calls for a new system, built gradually over time, in which all contribute, all benefit, and all decide.
While a growing number of voices are rightly calling for the decolonisation and localisation of aid, EI argues that this is not just about transforming the aid debate: Global Public Investment proposes a new paradigm of fiscal policy for the 21st century.
Their Recommendations build on a Progress Report they published in July 2021 and a subsequent Global Consultation on GPI in the second half of 2021. They hope they inspire readers to be bold in their calls for the reforms in global public financing necessary to build the world we all want to live in.
Sign up and participate in the cocreation of GPI, and learn more about the approach from the expert speakers: Helen Clark, Jayati Ghosh and others.