DATE / TIME:

2018•04•09 14:00 - 17:30

Location:

Putrajaya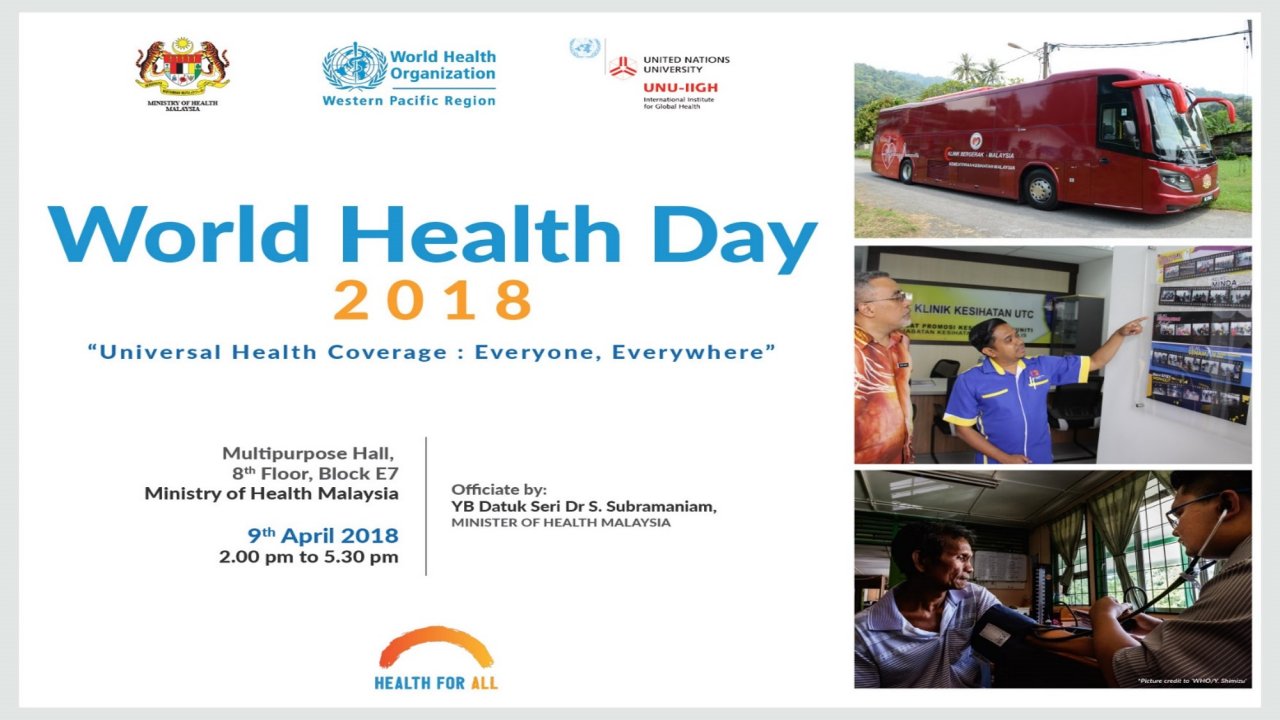 By Invitation Only
In conjunction with World Health Day 2018, the Ministry of Health Malaysia together with WHO and
UNU-IIGH are holding a forum to bring together distinguished speakers and experts to discuss
universal health coverage for everyone, everywhere.
The speakers will present new initiatives to enhance primary health care, strategies to address the
increasing burden of non-communicable diseases in the community, and ideas for the envisioned
transformation of health systems to sustain universal health coverage. The health forum will also
include a video presentation on universal health coverage.
Programme available here.