DATE / TIME:

2013•06•17 - 2013•06•14

Location:

Kuala Lumpur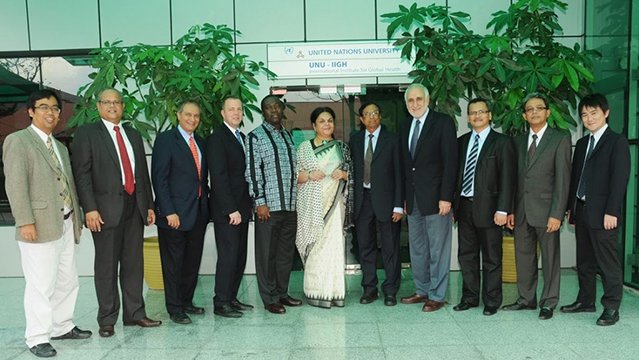 United Nations University International Institute for Global Health (UNU-IIGH), held its 4th Board of Advisors (BOA) meeting from 13th to 14th May 2013.
The meeting was held at UNU-IIGH main building and attended by UNU-IIGH Board of Advisors: Prof. Abdallah Salim Daar, Prof. Ricardo Uauy, Prof. Walter Kadramer Patrick, Prof. Indira Chakravarty, Dr. Babatunde Ahonsi and Mr. Max Bond from the UNU Head Office in Tokyo.
UNU-IIGH Director Ad Interim – Prof. Dr. Syed Mohamed Aljunid and Research Fellows, Prof. Dr. Jamal Hisham Hashim, Dr. Amrizal Muhammad Nur, Dr. Nurhizam Safie and Dr. Atsuro Tsutsumi presented reports on their various thematic areas.
The Board of Advisors held dialogue with students and supporting staffs and reiterated on the growth and future plans of the Institute.