DATE / TIME:

2012•01•08

Location:

Kuala Lumpur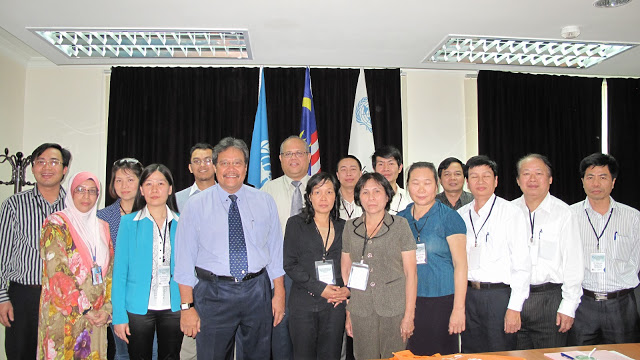 On 8 January 2012, the second batch of a study tour composed of twelve senior managers from the Ministry of Health, Vietnam arrived in Kuala Lumpur, Malaysia to participate in the five-day Study Tour on Health System Financing and Management which started in the morning of 9 January 2012 and ended in the afternoon of 13 January 2012.
The study tour was made possible through the efforts of the MOH Vietnam in cooperation with the development partner from Health Care Support for the Northern Uplands and Central Highlands. The study tour was jointly conducted by United Nations University-International Institute for Global Health (UNU-IIGH) and International Centre for Casemix and Clinical Coding of Universiti Kebangsaan Malaysia (ITCC).
The Programme aims to provide an enhanced understanding of Malaysian healthcare system financing and management in a shared learning environment. UNU-IIGH and ITCC led by Professor Dr. Syed Aljunid prepared a comprehensive 5-day programme of interactive discussions on Malaysian health system and social protection.
Furthermore, to have a clearer picture of the current developments in health system and social security, the participants were able to visit different institutions and levels of facility managed by MOH Malaysia specially in Universiti Kebangsaan Malaysia where Casemix System is being implemented.
The experts and researchers in UNU-IIGH and ITCC were optimistic that the participants will translate these evidences into policies and practice in their healthcare environment. In general, the particpants were satified with the general organization and technical inputs in the recently concluded study tour as attested by the evaluation that they had accomplished.