DATE / TIME:

2023•06•20 09:00 - 2023•06•22 17:00

Location:

Kuala Lumpur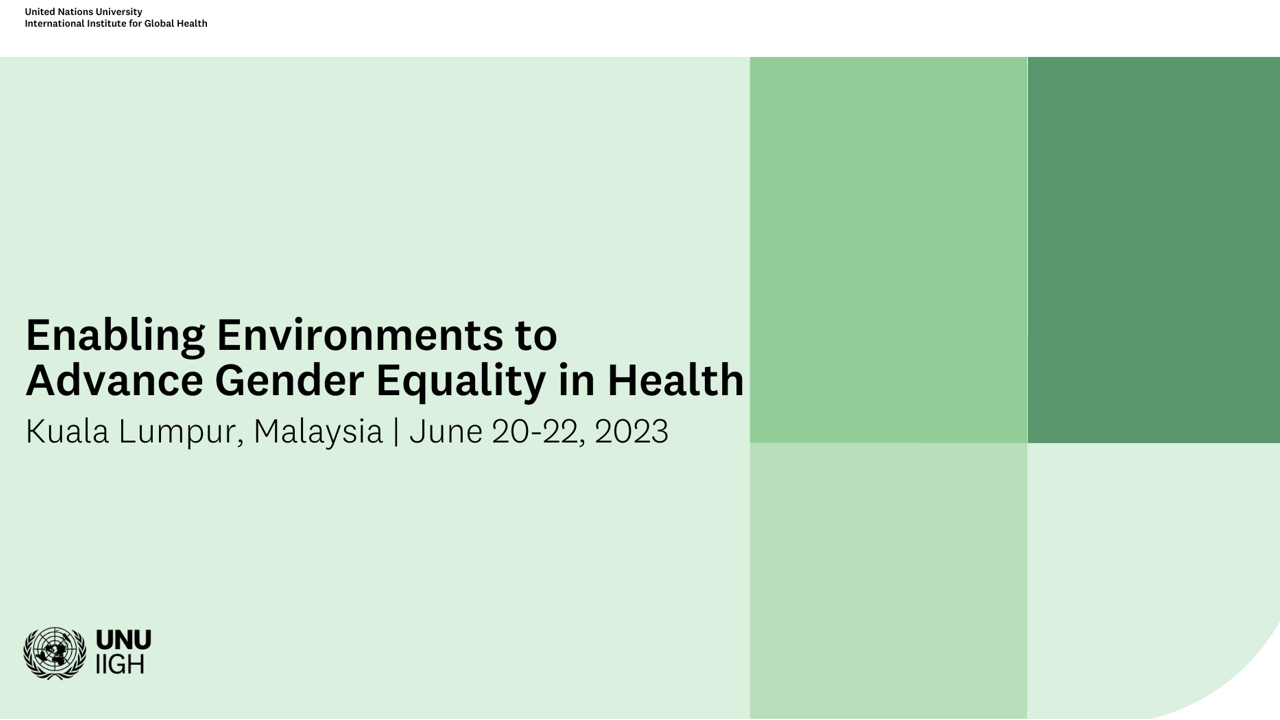 Summary:
The Enabling Environments to Advance Gender Equality in Health meeting, hosted by the United Nations University International Institute for Global Health (UNU-IIGH), will explore how to create and support enabling social, legal, and political environments in which gender-equitable policies and programmes can thrive. The three-day meeting will adopt a decolonial feminist futures approach, bringing together a group of experts to envision plausible, possible, and probable futures for gender and health. Through the meeting, we aim to determine next steps for leadership and governance, service delivery, and financing to strengthen health systems and (re)fit them to the purpose of advancing gender equality in health.
This meeting is tied to an upcoming thematic issue of the Health Research Policy and Systems journal, Advancing Gender Equality in Health: Expanding voices, evidence, and time horizons for change. Curated and guest edited by a team of UNU-IIGH researchers, this thematic issue responds to calls to address the power imbalances and contributes to advancing gender equality and health equity by foregrounding decolonial and feminist approaches rooted in intersectionality. In so doing, the series aims to promote an inclusive, community-informed, decolonial set of strategies that advance gender equality by focusing on health systems and other determinants of health.