DATE / TIME:

2019•04•12 13:30 - 17:00

Location:

Kuala Lumpur
Roundtable attendance is by invitation only.
Participation as observers are open via webcast and audience may interact using the chat function.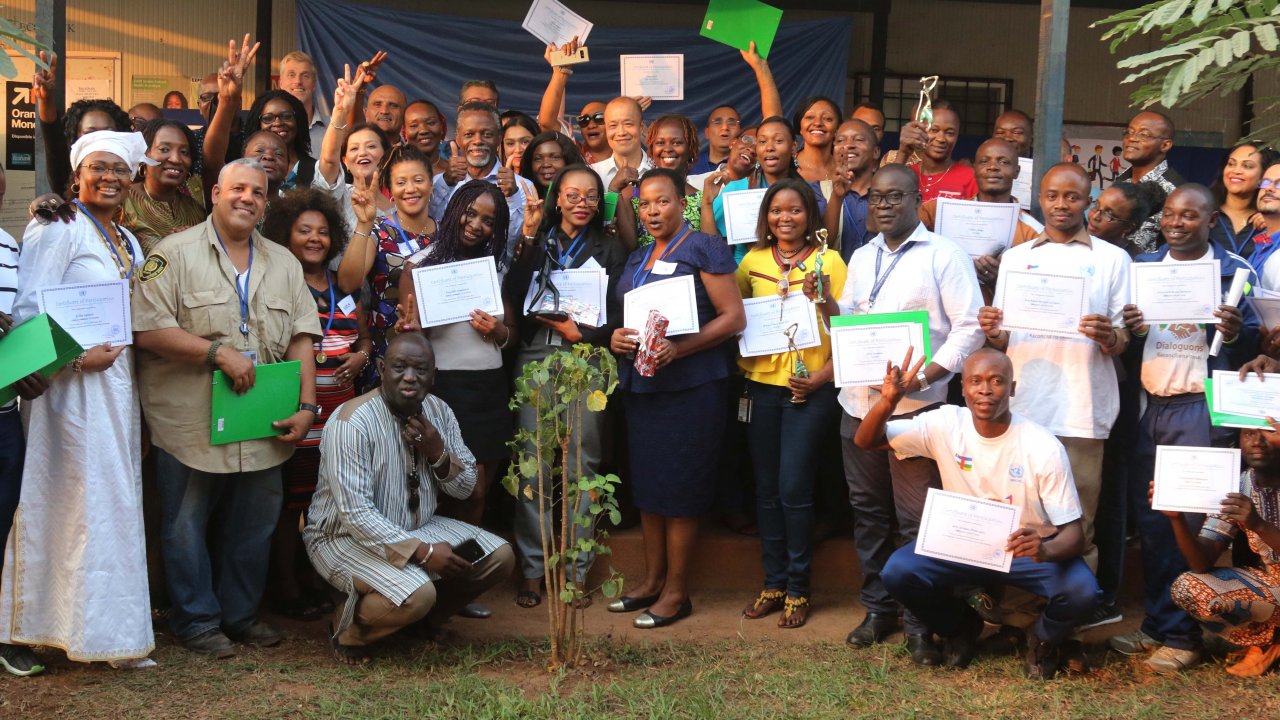 MINUSCA staff in Bangui, Central African Republic. UN Photo by Herve Serefio Creative Commons BY-NC 2.0
1.30 pm, 12 April 2019
Kuala Lumpur, Malaysia
Purpose:
This roundtable is a gathering of global health and policy experts to explore the role that global health think tanks can play in low- and middle-income settings. The aim of the workshop is to interrogate what it means to be a global health think tank in a LMIC setting and to identify practical approaches
to decolonise global health.
Thoughts for discussion:
1. Is 'global health' simply a new way of perpetuating an old colonial model of 'northern science' for 'southern problems'
2. As new players enter the global health space is this narrative shifting / is there an opportunity to influence a shift in the narrative?
3. Think tanks are an ideal mechanism for transforming ideas, scholarship and policy. Are the growing number of (global health) think tanks in the Global South set up to challenge and transform ideas?
4. How can we collectively influence an agenda for global health think tanks that pushes a transformation to decolonize global health?
Context:
'Global Health' retains the historical baggage of colonialism. With rapid technological developments in science and medicine, most of which occurs in the global North, low- and middle-income countries remain, largely, the passive recipients of knowledge generated in contexts removed from the realities of life in many parts of Africa and Asia. While attempts have been made to address capacity in the LMIC context, these arise from an assumption that the current trajectory of knowledge generation is the right benchmark against which progress should be assessed.
The number of think tanks in low- and middle-income countries has grown considerably since the early/mid-2000s, accompanying the entry of new players into the global health space. Conversely, despite the fact that think tanks have been accused of being a predominantly Anglo-American phenomenon, the rate of newly established think tanks in the United States and Europe has declined. However, of the 35 top global health policy think tanks identified in the 2018 Global Go To Think Tank Report¹, just nine are located in low- and -middle income countries (LMICs).
To be a global health think tank that leads from the south, the development of southern science and research is essential, as well as facilitating opportunities to increase the range and frequency of southern voices at the table. Identifying and contextualising established academic and practical knowledge translation of evidence into policy to LMICs whilst also fostering unique and innovative context-specific approaches may present a pathway to sustainable success.
¹ McGann, James G., "2018 Global Go To Think Tank Index Report" (2019). TTCSP Global Go To Think Tank Index Reports. 16.