DATE / TIME:

2022•07•01 21:00 - 23:00

Location:

Online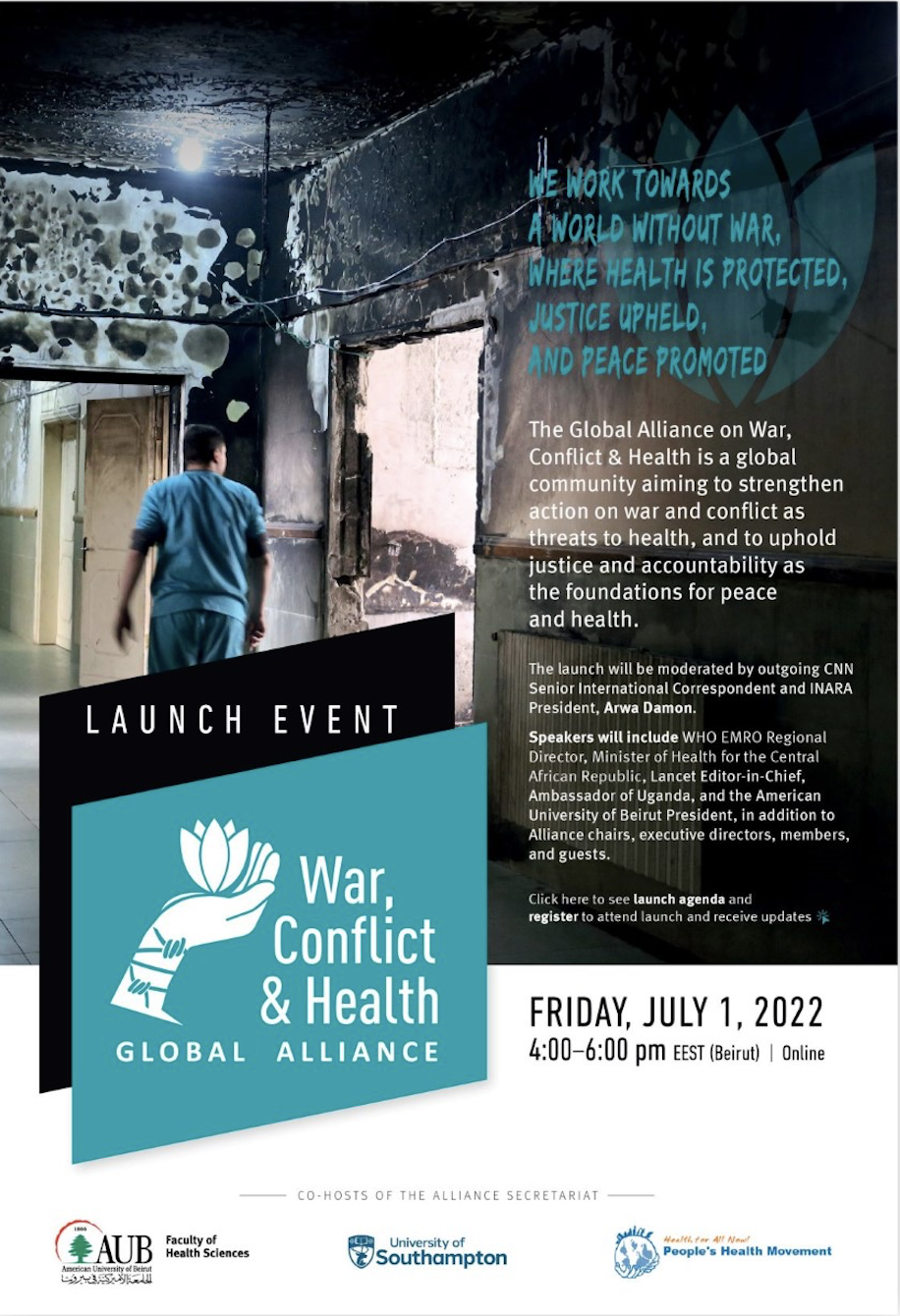 The Alliance is a global community aiming to strengthen action on war and conflict as threats to health, and to uphold justice and accountability as the foundations for peace and health. It brings together researchers, academics, practitioners and advocates who work to prevent war and promote sustainable peace; mitigate the effects of war and conflict on health; and support health rebuilding during and after conflict. Through research, collaboration, capacity building and advocacy, the Alliance seeks to advance this field of scholarship and practice, provide leadership, promote equitable partnerships, and amplify the voice of those most affected by war and conflict.
The Alliance will be formally launched on Friday 1st July 2022 through an online event including both high-level and technical segments.
Time: 4-6 pm EEST (Beirut)
Location: Online
Dr David McCoy, UNU-IIGH Research Lead will speak in "Session 2: Delivering on the promise of the Alliance" at 5.05-6.00pm EEST (Beirut).