DATE / TIME:

2022•07•05 14:00 - 15:00

Location:

Kuala Lumpur
Listen to the podcast: BFM: The Business Station – Podcast Live & Learn: The Digital Gender Gap (And Why It Matters in Health)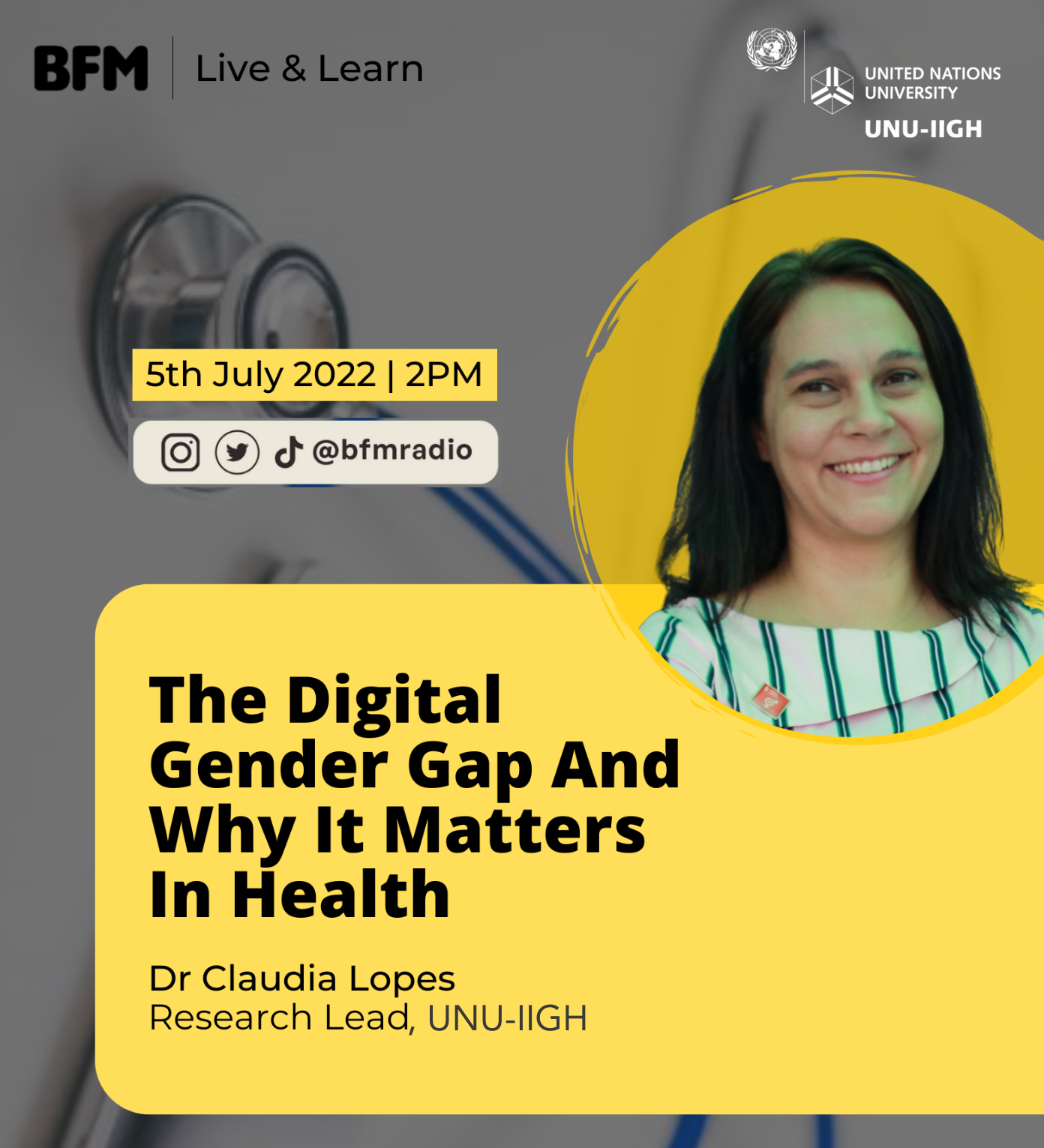 Access to digital devices and to the internet has become such an integral part of our lives, that many would find it hard to do without. But not everyone across the globe nor across communities have equal access to the digital world, and one of the main issues is the digital gender gap.
Tune in to BFM 89.9's Live & Learn programme featuring UNU-IIGH Research Lead Dr Claudia Lopes on the topic of the digital gender gap and why it matters in health.
Programme: Live & Learn, BFM 89.9
Date: Tuesday, July 5th
Time: 2pm
Listen on 89.9fm, stream on www.bfm.my, or download the podcast on bfm.my or on the BFM app.