DATE / TIME:

2022•04•08 16:00 - 17:00

Location:

Kuala Lumpur
Listen to the podcast: BFM: The Business Station – Podcast Health & Living: Doctor in the House: There Is No Health Without Human Rights and Equity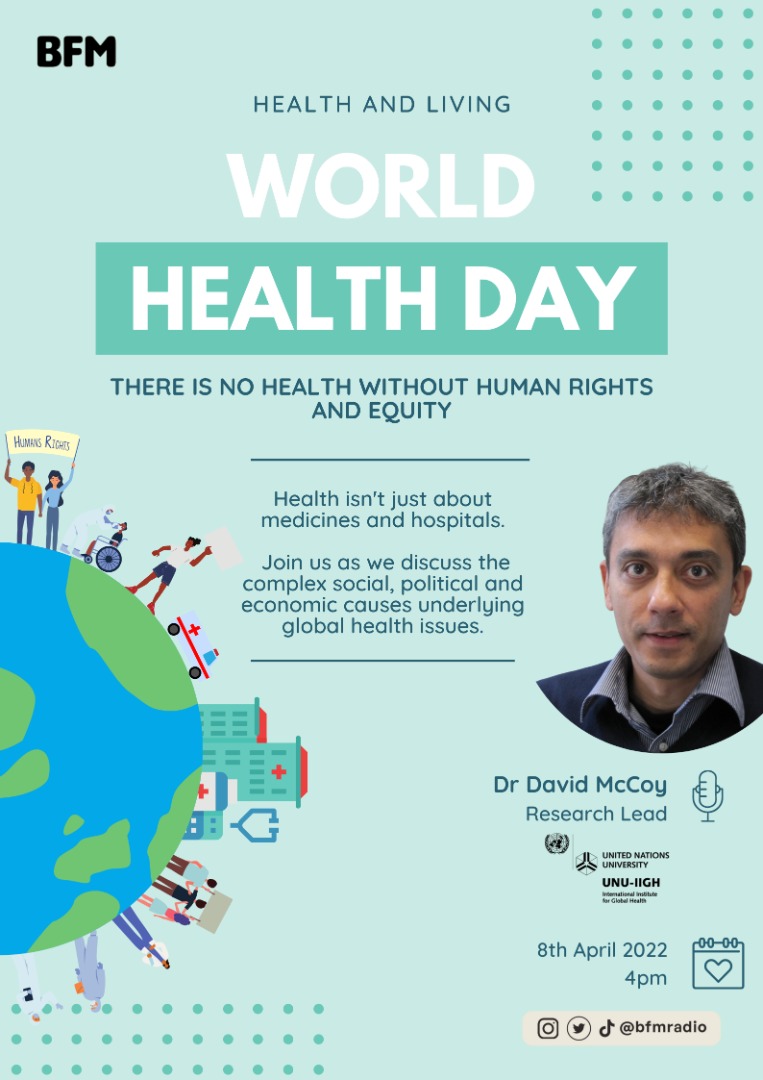 Health is not just about medicine and hospitals. There is no health without human rights and equity.

Join
BFM 89.9's World Health Day Session
featuring
UNU-IIGH Research Lead
Dr David McCoy
as he shares his perspectives on complex social, political, and economic causes underlying global health issues.
Programme: Health & Living, BFM 89.9
Date: Friday, 8 April
Time: 4-5pm
Listen on 89.9fm, stream on 
www.bfm.my
, or download the podcast on bfm.my or on the BFM app.