DATE / TIME:

2022•06•27 16:00 - 17:00

Location:

Kuala Lumpur
Listen to the podcast here: Gender Gap in the Health Workforce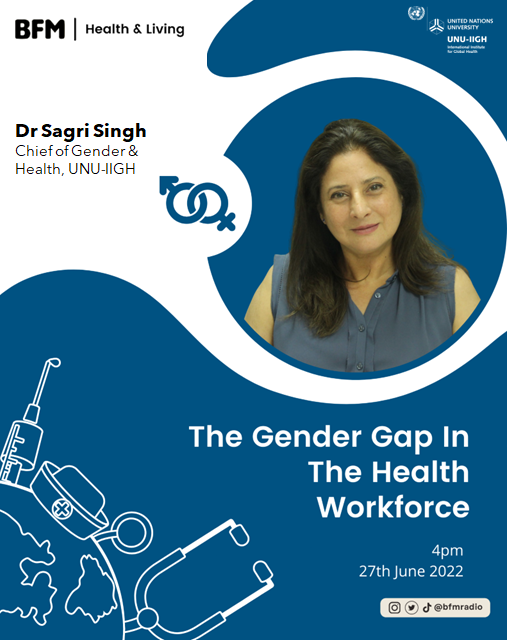 Health workers are vital to the functioning of a healthcare system, and almost 70% of them are women. But as with any other workforce, female health workers face greater barriers to their equal participation in the health workforce, and thus the healthcare system itself.
Tune in to BFM 89.9's Health & Living programme featuring UNU-IIGH Chief of Gender and Health Dr Sagri Singh on the topic of gender gap in the health workforce.
Programme: Health & Living, BFM 89.9
Date: Monday, June 27th
Time: 4pm
Listen on 89.9fm, stream on www.bfm.my, or download the podcast on bfm.my or on the BFM app.