DATE / TIME:

2021•11•15 - 2021•11•17

Location:

Geneva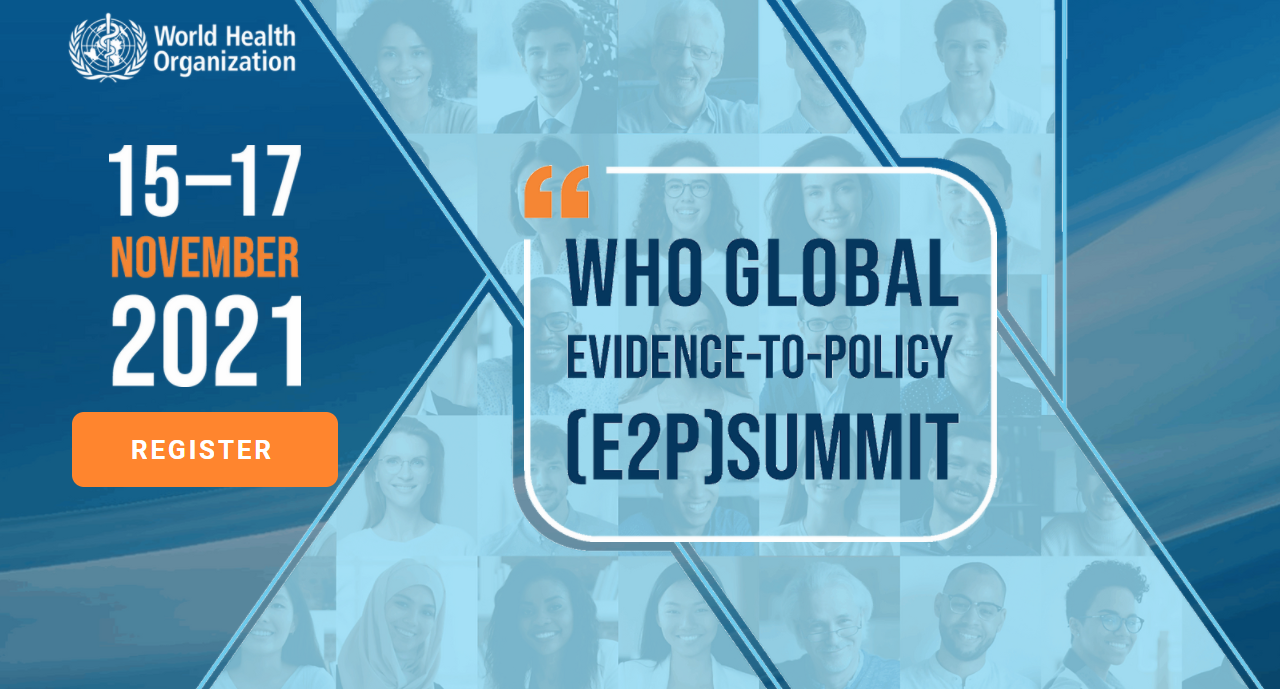 Evidence as a catalyst for policy and societal change.
Towards more equitable, resilient, and sustainable global health.

Mobilizing reliable evidence in a global health crisis. Informing safe and effective health policies and programmes. Driving sustainable change towards resilient country capacity and global health equity.
Join global experts and stakeholders at the WHO Global E2P Summit to determine the state and perspectives of evidence-informed health policy- and decision-making beyond the pandemic.
The Summit provides a forum to capitalize on the lessons learned in evidence-informed policy-making in times of COVID-19. The event offers a platform for researchers, policymakers, health actors, civil society organizations and media representatives to spark new collaborations across the evidence ecosystem. Together, they will explore pathways to strengthening crisis-resilient country capacities, and spurring progress towards achieving WHO's triple billion targets and the Sustainable Development Goals.
Catch the UNU-IIGH presentation at the Global Focus Event on Institutionalizing and Strengthening Evidence-informed Policy-making on November 16, 12:00 – 1:45 PM CET. Register here.