DATE / TIME:

2013•03•14 - 2013•03•16

Location:

Kuala Lumpur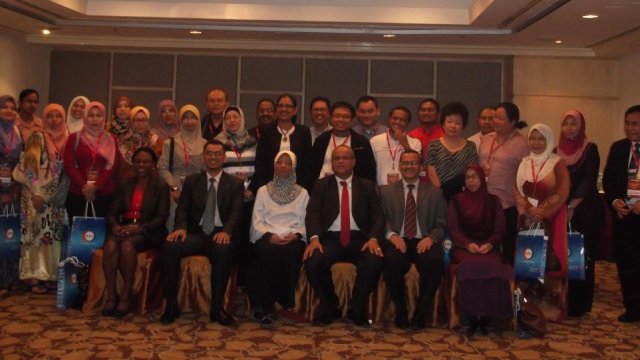 KPJ Healthcare University College, a government-linked university, in collaboration with UNU-IIGH conducted an international conference from 14 to 16 March 2013.
The conference was held at Istana Hotel, Kuala Lumpur and attended by more than 200 local and international participants.
Prof. Dr. Syed Mohamed Aljunid delivered a plenary paper entitled "The Economic Impact of Multidisciplinary Healthcare." Two other UNU-IGH casemix consultants, Associate Professor Dr. Shariffah Ezat and Dr. Zafar Ahmed presented symposium papers in the Conference.
Dr. Shariffah Ezat's symposium paper was entitled "Casemix and Clinical Pathways" while Dr Zafar presented a paper on Data Mining in Relation to Evidence-based Practice.
On the third day of the conference UNU-IIGH team conducted two post-conference workshops. The first workshop on "MY-DRG Casemix System for Enhancement in Efficiency and Quality of Care was conducted by Prof Syed Aljunid, Dr Amrizal M Nur , Syed Muhammad Hamzah and Associate Professor Dr Aniza Ismail.
Dr. Zafar Ahmed conducted the second post-conference Workshop on "Data Mining in Healthcare".