DATE / TIME:

2022•01•19 - 2022•01•21

Location:

Bangladesh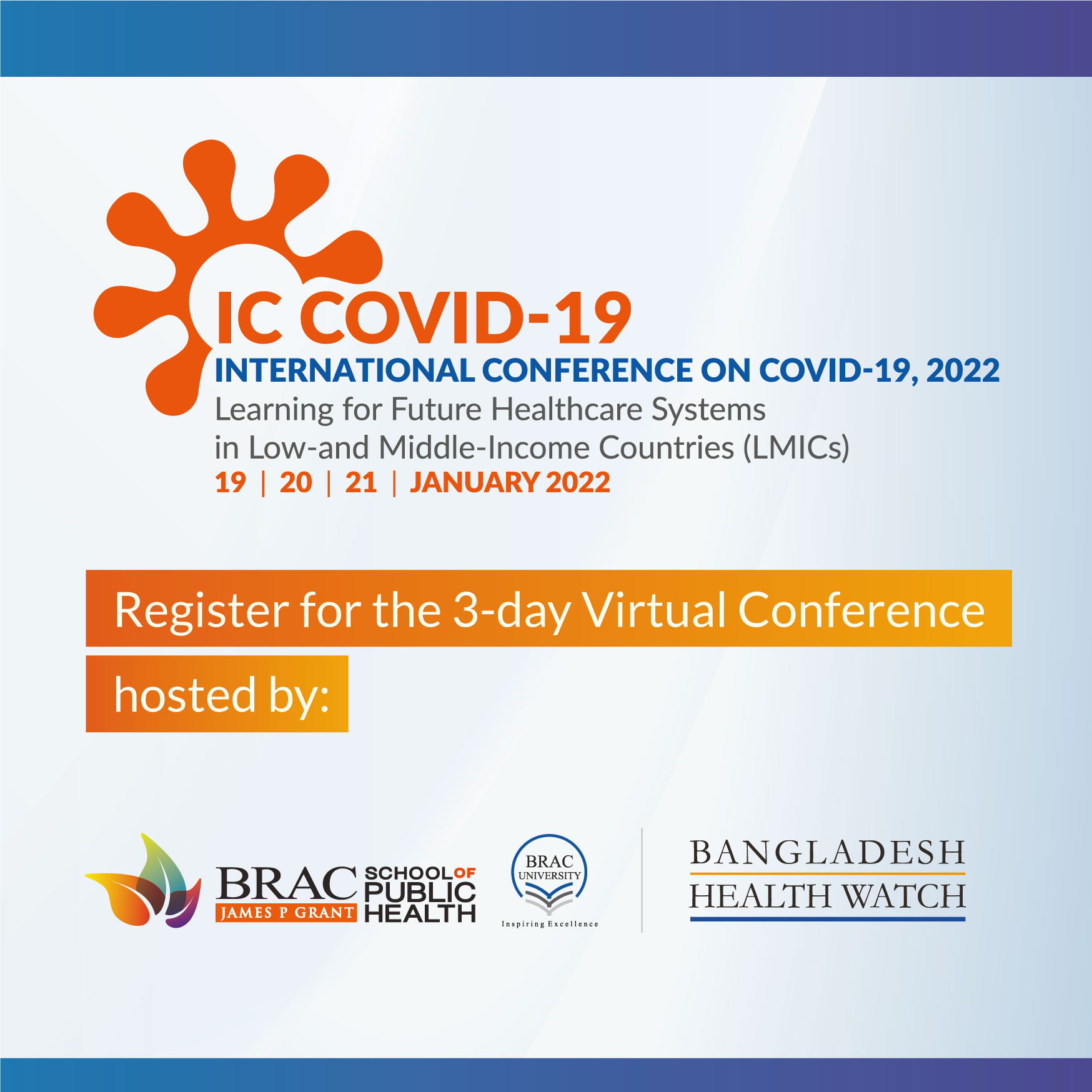 The COVID-19 catastrophe intersected across health, education, economy, social protection, gender, and governance. The patterns of transmission also threatened our sense of agency. In this situation, BRAC James P Grant School of Public Health (JPGSPH) and the Bangladesh Health Watch (BHW) are hosting an international virtual conference, to discuss, debate and document the experiences with COVID-19 pandemic including emerging variants such as the Delta variant across low-and middle-income countries (LMICs), with the core theme: Learning from the COVID-19 Pandemic for the Future Healthcare Systems in LMICs. The conference will cover:
The evidence and lessons learnt from the pandemic, which populations were impacted the most, livelihood and health vulnerabilities,
The response of governments, and health systems to containment and vaccine delivery, responses of local and international communities to COVID-19,
The effects of risk communication in Bangladesh, the efficacy of local and national level data systems to aid and guide government decision-making,
The relevance of social sciences to understand the pandemic,
To develop context-specific inclusive and community-based intervention and preparations for future pandemics and health systems.
Session 2: Two Years into the COVID-19 Pandemic: What are the Experiences and Learning from LMICs for Future (Jan 19, 8 PM Bangladesh Standard Time, UTC/GMT +6) will be chaired by Dr David McCoy, Research Lead, UNU-IIGH.
To register, visit International Conference on COVID-19, 2022 (bracjpgsph.org)