DATE / TIME:

2023•09•06 17:00 - 19:00

Location:

Kuala Lumpur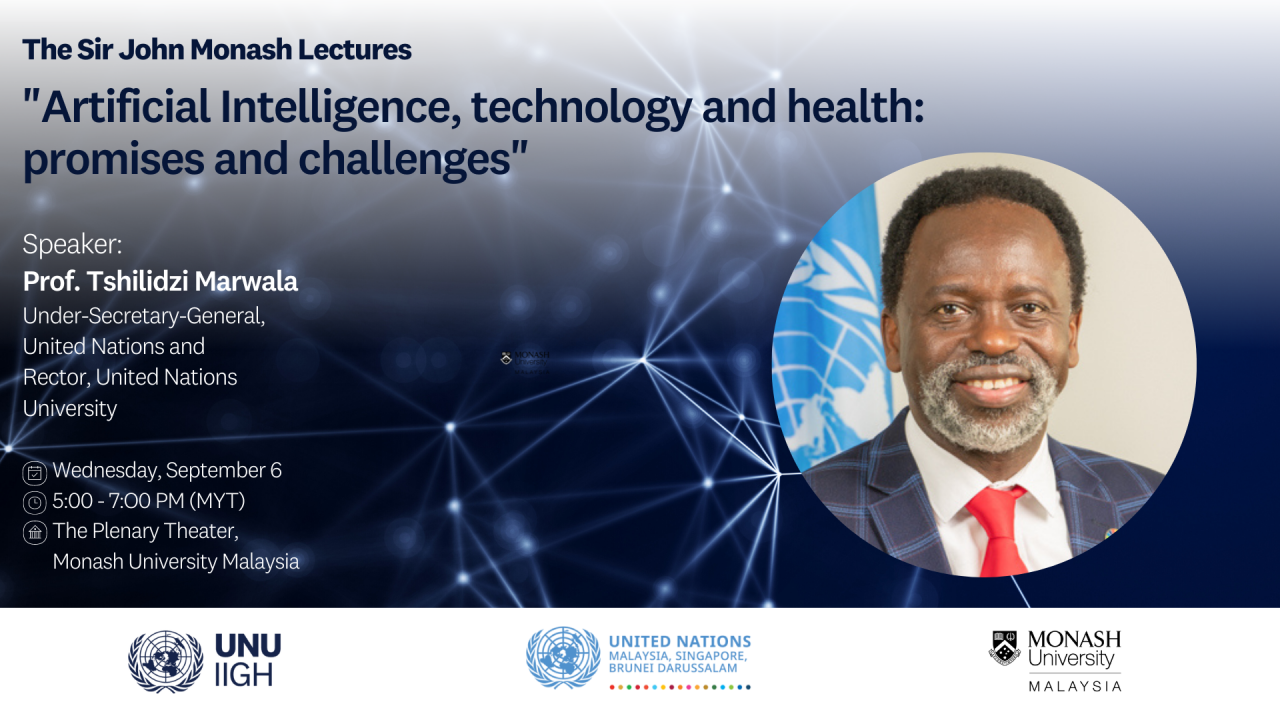 Artificial intelligence (AI) and related technologies are increasingly applied to healthcare. These technologies have the potential to transform many aspects of healthcare by improving diagnostics, helping develop new treatments, supporting providers and extending healthcare beyond the health facility and to more people. However, as with all technologies, AI can be applied in ways that are detrimental. The risks associated with medicine and healthcare include the potential for AI errors to cause patient harm. How do we then harness the potential of AI and technology to reach those hardest to reach and ensure that no one is left behind. A sustainable future demands us to ensure that the revolution in healthcare that technology brings reaches everyone, everywhere.
In this lecture Prof. Tshildzi Marwala, Under Secretary General, United Nations and Rector, United Nations University, will detail how AI and technology can be harnessed for a sustainable future for all.
Register here for the event here:  https://go.unu.edu/ZBn9j