DATE / TIME:

2022•02•24 13:00 - 2022•02•25 18:30

Location:

Geneva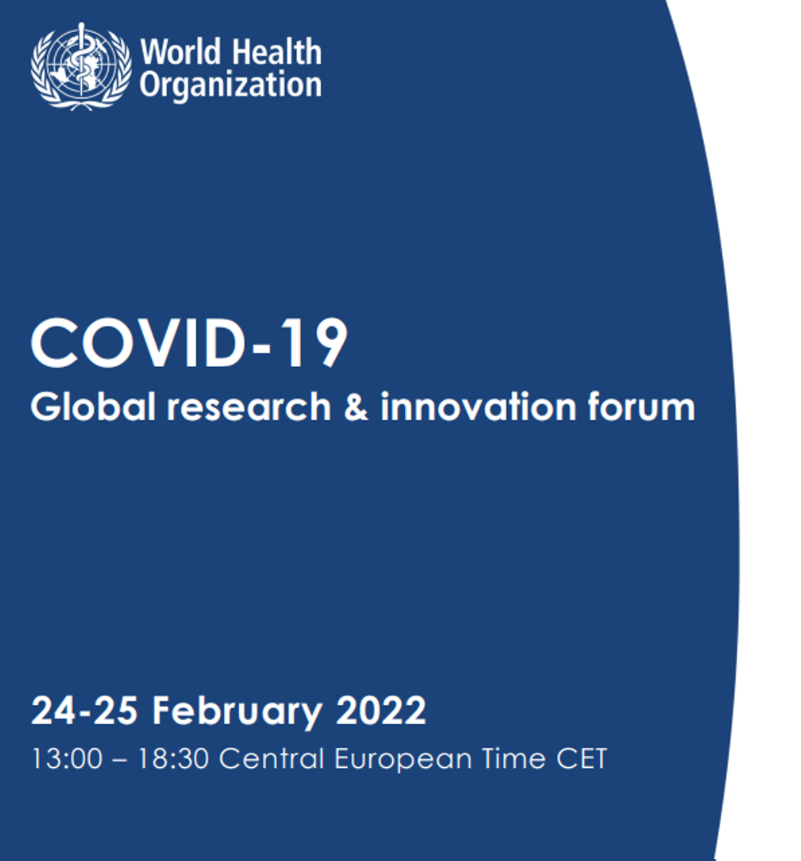 WHO is hosting the 3rd COVID- 19 Global Research and Innovation Forum, 24-25 February 2022 between 13:00 – 18:00 (on both days) Central European Time (CET).
This virtual event will bring together diverse COVID-19 research scientists, regulatory experts, funders, Member States policy makers and other experts.
The goals of the Forum are:
Goal 1: To continue to accelerate research that can contribute end the current pandemic and facilitate that those affected receive optimal care; while integrating innovation fully within each research area.
Goal 2: To support research priorities in a way that contributes to the development of global research platforms and research priorities and leads to better preparation for future pandemics.
The forum will focus on discussing and strategizing about the future of COVID-19 research. It will include scientific presentations and discussions that will focus on different areas of research.  Moreover, there will be keynote presentations and panel discussions on how research can help to end this pandemic and prepare for future pandemics. The meeting will be interpreted into the 6 UN official languages.
Registration: https://who-e.zoom.us/webinar/register/WN_Xm1Gm3SHS86qSpMHCbHkjQ
The forum will be live streamed via webcast here