The  Gender and Digital Health Webinar Series  is a platform to foster new partnerships and co-create knowledge on the gendered dimensions of digital technologies for health, with a focus on translation of evidence to policy and practice-based learning in low and middle income countries. The series is organised by a consortium between UNU IIGH, The University of Cape Town and BBC Media Action.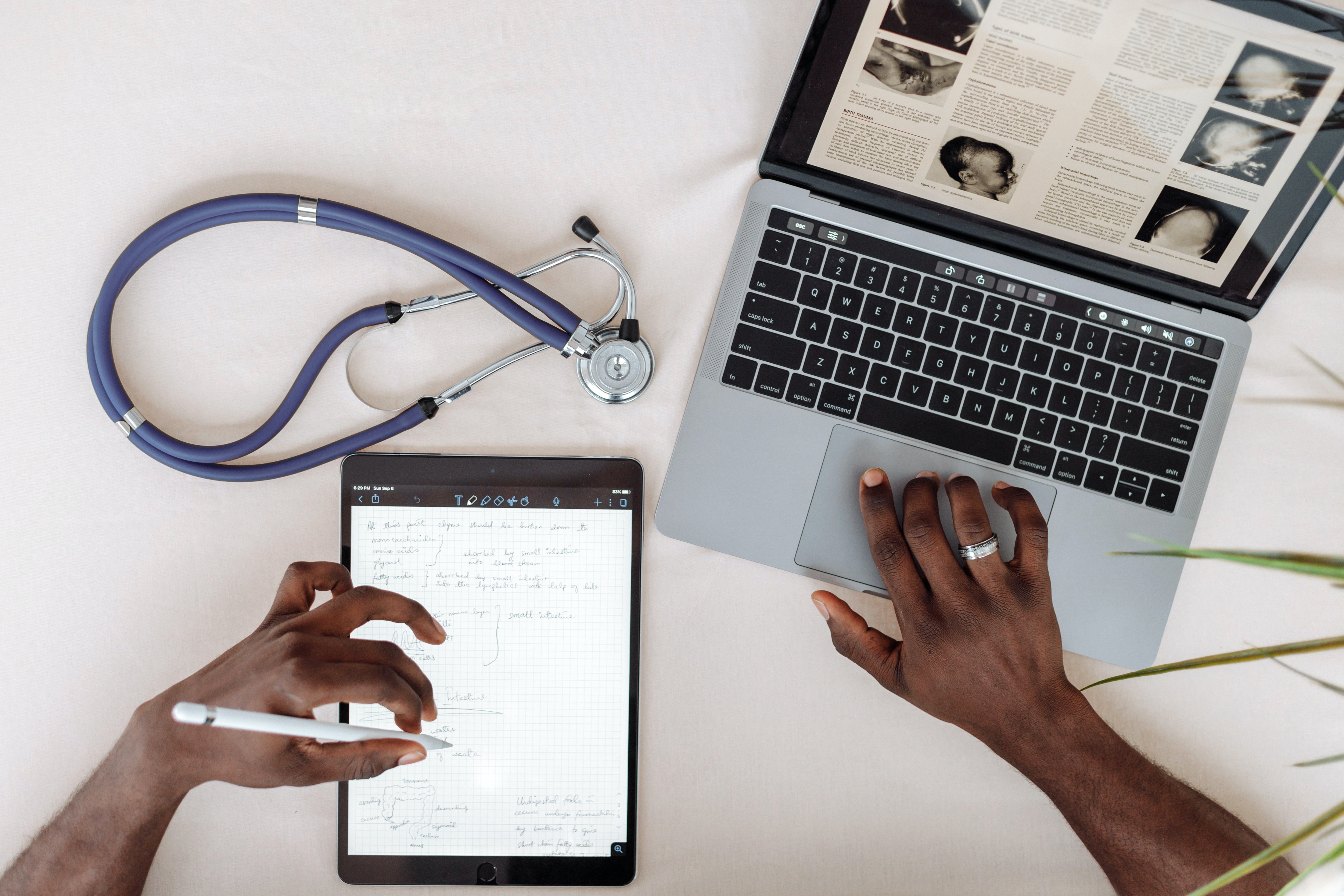 The series' objectives are to:
Discuss, reflect and engage with contemporary topics at the intersection of gender, digital, and digital health;
Bring to the forefront voices and perspectives that challenge the status quo in order to drive forward the agenda of tackling gender inequalities in digital interventions/ services;
Build a diverse, interdisciplinary, and multi-stakeholder community working in gender, digital and global health;
Disseminate findings and work produced by the digital, digital health, and gender communities, situating these within broader contexts especially with a view to influencing policy.
Sessions 

1. What Does the Digital Gender Gap Mean for Healthcare?
Date: 28 January, 8:00 AM EST (9:00 PM MYT)
Speakers:
Sara Chamberlain, BBC Media Action
Amnesty LeFevre, UCT
Diwakar Mohan, JHSPH
Kerry Scott, JHSPH
Discussant:
Alex Tyers, Panoply Digital
2. Case studies in Government responses to the COVID-19 pandemic: how has technology been used to address women's health needs and what are the gaps?
Date: 4 March, 8:00 AM EST (9:00 PM MYT)
Speakers:
Dr Theresa Diaz, WHO Unit Head: Epidemiology, Monitoring and Evaluation Unit, Maternal, Newborn, Child and Adolescent
Andrew Boulle, Western Cape Department of Health
Juan Antonio Perez, Executive Director, Commission on Population and Development (POPCOM) of the Philippines
Dr. J. Radhakrishnan, Principal Secretary, Health & Family Welfare Department, Government of Tamil Nadu
Discussants:
Kenechukwu Esom, UNDP
3. Technology use in response to Gender-based Violence during the COVID-19 pandemic
Date: 25 March, 8:00 AM EST (8:00 PM MYT)
Speakers:
Megan O'Donnell, Center for Global Development
Lisa Vetten, Faculty of Humanities, University of Johannesburg
Zynnia del Villar, DataPop Alliance
Jun Chu, Twitter
Monrawee Lynn, Twitter
Discussant:
Shubhalakshmi Nandi, BMGF India
4. What causes the digital gender gap?
Date: 29 April, 7:00 AM PST (10:00 PM MYT)
Speakers:
Araba Sey, Research ICT Africa; University of Washington Information School
Claire Sibthorpe, GSMA
Giorgia Barboni, University of Warwick, Warwick Business School; CAGE
Siddhartha Swarup, Facebook
Sara Chamberlain, BBC Media Action, India
Discussant:
Kerry Scott, Johns Hopkins School of Public Health
5. How to increase women's digital literacy in Africa and Asia
Date: 27 May, 9:00 AM EST (9:00 PM MYT)
Moderator:
Sara Chamberlain, Digital Director, BBC Media Action, India

Speakers:
Derrick Muneene, Unit Head, Digital Health Capacity Building and Collaboration at WHO HQ
Alex Tyers, Director, Panoply Digital
Amnesty LeFevre, Associate Professor, University of Cape Town, South Africa
Osama Manzar, Founder and Director of the Digital Empowerment Foundation
Lani Jacobs, Insights Manager, Connected Society, M4D – GSMA
Discussant:
Charity Moore, Director, South Asia Economics Research, The Whitney and Betty MacMillan Center for International and Area Studies, Yale University
Date: 1 July, 9:00 AM EST (9:00 PM MYT)
Title: Big data and AI for health
Moderator:
Claudia Lopes, Research Fellow, UNU-IIGH and Amnesty Lefevre, Associate Professor, University of Capetown
Speakers:
Diva Dahar, Senior Program Officer, Gender Equality, Bill & Melinda Gates Foundation,
Anita Raj, Director, Center on Gender Equity and Health (GEH) at UC San Diego
Franz F Wong, Senior Gender Integration Specialist, Stanford Global Center for Gender Equality
Jonathan Jackson, Co-Founder and Chief Executive Officer, Dimagi
Discussants:
Neha Kumar, Associate Professor, Georgia Institute of Technology
Mamello Thinyane, Principal Research Fellow, United Nations University Institute in Macau
7. Gender and phone surveys: methodological considerations
Date: 26 August, 8:00 AM EDT (8:00 PM MYT)
Title: Gender and phone surveys: methodological considerations
Moderator:
Suneeta Krishnan, Deputy Director, Strategy, Planning & Management, Evaluation, Bill & Melinda Gates Foundation, India
Speakers:
Arjun Khanna, BBC Media Action, India
Nilah Mitchell, Head of East Africa, 60decibels, Kenya
Leah Taub, Director of Partnerships, Viamo, USA
Divya Nair, Director, IDinsight, India
Karima Khalil, Senior Consultant, Oxford Policy Management India
Priya Das, Health Systems Software and Gender Lead, Oxford Policy Management India
8. Social Media, Networks, and Movements for Women's Empowerment
Date: 30 September, 9:00 AM EDT (9:00 PM MYT)
Title: Social Media, Networks, and Movements for Women's Empowerment
Moderator:
Sara Chamberlain, Digital Director, BBC Media Action, India
Speakers:
Ambika Tandon, Senior Researcher, Centre for Internet and Society
Aayush Rathi, Senior Researcher, Centre for Internet and Society
Anita Gurumurthy, Executive Director, IT for Change
Dr Eric Rice, Co-Director, USC Center for Artificial Intelligence in Society
Dr Orlanda Ruthven, Independent Researcher & Practitioner
9. Designing process evaluations of digital health programs with a gender lens
Date: 28 October, 8:00 AM EDT (8:00 PM MYT)
Title: Designing process evaluations of digital health programs with a gender lens (Case studies from India)
Moderator:
Ronald Musizvingoza, United Nations University International Institute for Global Health (UNU –IIGH)
Introductory Remarks:
Ronald Musizvingoza & Amnesty LeFevre
Panellists:
Amnesty LeFevre, Associate Professor, University of Cape Town
Kerry Scott, Research Associate, Johns Hopkins Bloomberg School of Public Health
Purnima Menon, Senior Research Fellow, International Food Policy Research Institute
Laili Irani, Population Council
Discussant:
Debra Jackson, Takeda Chair in Global Child Health and Deputy Director, The London School of Hygiene & Tropical Medicine
10. New partnerships and future directions
Date: 08 December, 6:30 AM EDT (6:30 PM MYT)
Title: New partnerships and future directions
Moderator:
Dr Ronald Musizvingoza, Postdoctoral fellow, United Nations University's International Institute for Global Health (UNU-IIGH)
Speakers:
Dr Amandeep Gill, Project Director/CEO, I-DAIR
Ms Caroline Sugg, Director of Strategy and Partnerships, BBC Media Action
Mr Calum Handforth, Advisor, Smart Cities and Digitalisation, Global Centre for Technology, Innovation
and Sustainable Development, UNDP