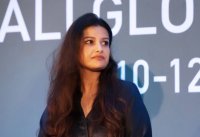 Vidisha is an International Project Manager at the United Nations University International Institute for Global Health (UNU – IIGH). She manages the Institute's Gender and Health Hub — a global platform established to support UN agencies and global health institutions in strategies to address gender inequities in health. She leads the work on partnerships, strategy development and community engagement for the translation of evidence to policy.
Prior to joining UNU, Vidisha worked at the intersection of research and policy advice at the German Internet Institute in Berlin and the Observer Research Foundation (ORF) in Delhi leading the programmes of work on gender, technology, and south-south cooperation for the SDGs. Vidisha is a member of the Women20 (W20) Network—an official engagement body for the G20 economies and has held competitively awarded fellowships with the German Federal Foreign Office and the German Development Institute.
Vidisha holds a Master's degree in Gender, Development, and Globalisation from the London School of Economics and Political Science (LSE), UK. 
Her publications
 include policy briefs, journal articles, book chapters and media pieces.