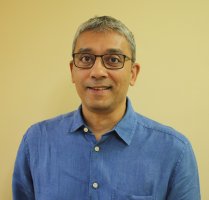 David McCoy is a public health doctor who was until recently, Professor of Global Public Health at the Institute of Population Health Sciences within Queen Mary University London. He now works for theUnited Nations University International Institute for Global Health as Research Lead – Evidence to Policy.
He qualified as a medical doctor from Southampton University and spent six years as a clinician in the UK and South Africa, before entering a career in public health. He spent a further seven years in South Africa with the University of Cape Town and the Health Systems Trust where he supported the post-apartheid transformation of South Africa's health care system. Since returning to the UK, he has worked in civil society (Peoples Health Movement, Aidspan and Medact), academia (University College London) and in the public sector (the NHS). He has an M.Phil in Maternal and Child health and a doctorate from the London School of Hygiene and Tropical Medicine.
His primary areas of interest and expertise lie in the field of health systems policy and development; global health governance and international health policy; and the political and economic determinants of health. Much of his recent research has consisted of multidisciplinary and multi-sectoral case studies.
Follow David on Twitter at @dcmccoy11.