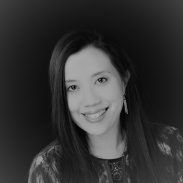 Dr Selina Lo has a medical and legal background, is a Consulting Editor (Commissions) for the Lancet medical journal, and a recently appointed Visiting Fellow at UNU-IIGH. She consults, teaches, and writes on global and planetary health.  From 1996-2005 Selina led humanitarian medical projects for Doctors without Borders (Médecins sans Frontières) in Afghanistan, Pakistan, Bangladesh, Thailand, Myanmar and China and later as the medical director in Geneva of the global access to medicines campaign. She was seconded as Clinical Advisor to the Director of the China Centre for Disease Control and Prevention National HIV AIDS Treatment National Programme by the Clinton Foundation in the mid 2000s in Beijing.
She has worked as a clinician in Australia, UK and Asia in sexual health and tropical medicine.
Selina was previously Senior Editor at the Lancet for 8 years, based in London and Beijing, covering key global health commissions including Planetary Health and Climate Change (2015), Investing in Health (2013), Transgender Health (2016), Maternal and Child Nutrition (2012). Selina is currently based in Melbourne, Australia. She is a patron of the board of the Global Ideas Forum, and a Member of the Steering Committee of Research Connect WHO Global Coordination Mechanism on the Prevention and Control of Noncommunicable Diseases (GCM/NCD) since 2018, and the Steering Committee of TDR Global Challenge: SESH Building Crowdsourcing Capacity for LMIC researchers in Infectious Diseases since 2019.