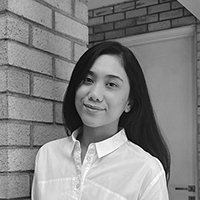 Yasmin is a Malaysian with a background in Sociology and Development Studies. She received her degrees from City, University of London (BSc) and the Institute of Development Studies, UK (MA).
Before UNU-IIGH, Yasmin was a senior analyst at Ernst & Young Malaysia for three years, where she helped transition her clients' employees during transformations and system implementations. She specialized in communications and stakeholder engagement. She gained experience in the private and public sectors, and several industries such as retail and construction.
Before her current role, Yasmin was a Research Intern at UNU-IIGH, where she assisted on desk reviews on sexuality education and family planning. She gained experience in developing evidence for policy and engaging policymakers. Currently, she is a Research Assistant within a project that aims to collect evidence and international best practices to provide recommendations in safeguarding the health and well-being of mothers and newborns in Malaysia. The project is commissioned by another UN agency and supported by a Malaysian ministry.
Yasmin is passionate about social work and has provided food aid to thousands of refugee families in Malaysia.