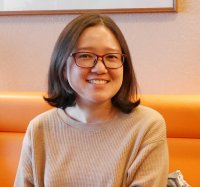 Dr Kwan Soo Chen is a Postdoctoral Fellow at the United Nations University – International Institute for Global Health (UNU-IIGH). She holds a PhD in Community Health from the National University of Malaysia (UKM), and a Bachelor of Science in Environmental and Occupational Health from University Putra Malaysia (UPM).
Before joining UNU-IIGH, she was a programme specific researcher on the Japan-ASEAN Platform for Transdisciplinary Studies at the Center for Southeast Asian Studies (CSEAS), Kyoto University, and a project manager at the Center for Toxicology and Health Risk Research (CORE), UKM.
Her key interest areas include climate change, transport and health, and environmental health. Her previous research experiences include: health risk assessment in quantifying the health co-benefits of climate change mitigations in transport sector; study of the relationships between spatial urban environment and hospital admissions for non-communicable diseases; and assessing the child sensitivity of policies related to climate change and environmental health in Malaysia. In her work, she has engaged with stakeholders including policymakers, practitioners, civil societies, and academics from various fields.
You can find her publications here.